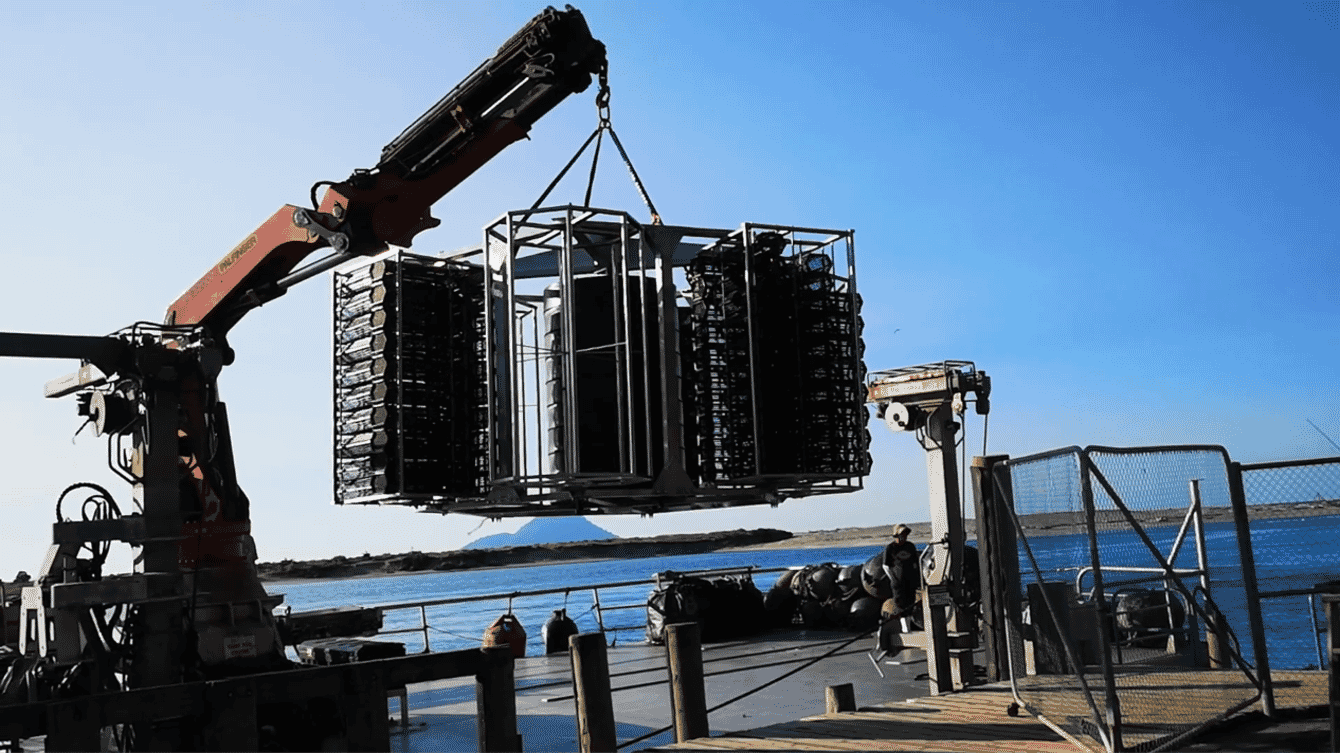 Aquaculture researchers at New Zealand's Cawthron Institute worked with a team of international researchers and industry partners to design and test the structure through a New Zealand Government-funded project that began in 2016.
Five years on, a full-scale prototype of the tower has been trialled in partnership with Whakatōhea Mussels and a recently published study realting to the trial reveals that the tower has great potential as a farming system for mussel spat and oysters, as well as species like scallops, lobsters, sponges and tunicates.
The trial also confirmed the structure performs well in the high-energy open ocean environment, tolerating wave heights of over 7m and currents of over 0.8m/s.
With limited space in sheltered coastal areas for farming, environmental pressures like climate change and the desire to diversify aquaculture species, research leader Kevin Heasman, from Cawthron Institute, said structures that enable offshore farming in challenging high-energy environments are an essential part of aquaculture's future.
"We want to see marine farmers working in exposed waters around the world empowered with a variety of tools to support different species," he said.
"We chose to collaborate with aquaculture industry partners at Whakatōhea Mussels, Wakatū Incorporation and Sanford Ltd because they are already committed to innovative R&D that will advance New Zealand's aquaculture industry and they have commercial and operational experience in both inshore and offshore farming that was invaluable in informing the design of the structure."
The shellfish tower was modelled, tested and refined in partnership with researchers at the Technical University of Braunschweig and Leibniz University in Hannover and the Alfred Wegener Institute in Bermerhaven. This process involved testing a small scale prototype in hi-tech wave flumes and a 3D wave and current basin to see how it responded in a simulated open ocean environment.

Cawthron Institute's CEO, Volker Kuntzsch, said the shellfish tower is an example of innovative and transformative technology that will help marine farmers take advantage of the opportunities the open ocean represents.
"The shellfish tower's success demonstrates that offshore farming is now developing into an increasingly practical opportunity that will enable the growth of aquaculture, for shellfish and other species, producing high-quality, sustainable food and creating employment opportunities," Kuntzsch said.

Max Kennedy, from New Zealand's Ministry of Business, Innovation and Employment (MBIE) said the goal of Government investment in aquaculture research is to support ambitious, transformative research, science and innovation projects that generate new knowledge and create new opportunities, which is why MBIE invested in Cawthron Institute's open ocean aquaculture farming systems research and development programme.
"This project in particular has seen Cawthron Institute work with some of the world's leading open ocean engineering and marine farming experts and build strong international relationships that will support future collaboration," Kennedy said.