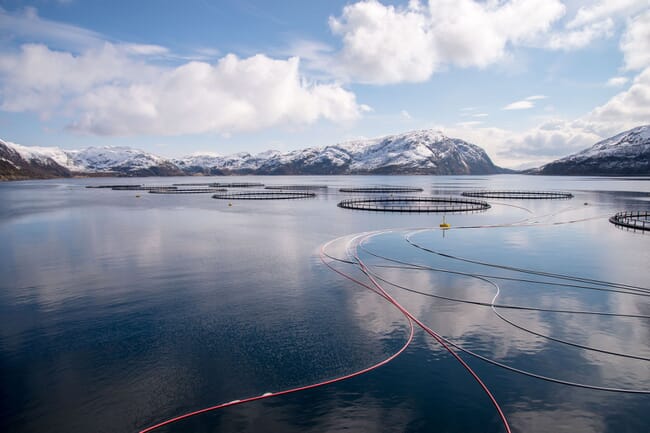 Plans to introduce an additional 40 percent tax on salmon were announced by the Labour Party and Centre Party coalition government in September last year, but they have since been struggling to achieve a consensus for the tax.

However, yesterday the minority government finally won the support of the Liberal Party and Patient Focus, giving them the required number of votes for the revised proposal to be passed.
"After a long process, we are now ensuring that the Storting [parliament] adopts the principle of ground rent in aquaculture. The parties to the agreement also secure a majority for a tax rate of 25 percent and an increase in the discount on the property tax value for farming concessions to 75 percent," said the Centre Party's Geir Pollestad in a press release.
The tax, which is additional to the 22 percent corporation tax already paid by fish farming companies, will apply to the value added to fish during their time in net pens. It also includes an agreement that the counties where farms are located will be guaranteed a higher income from the Aquaculture Fund.
The original tax proposal was widely criticised by the salmon farming industry - as well as by top industry analysts - who argued that it would limit their investment in the sector and therefor have a negative long-term impact on the country's economy.
"Until agreement has been reached on a more viable framework for the industry, Mowi has been forced to put all new structural investments in Mowi Norway on hold," said the country's largest salmon producer shortly after the initial announcement.
However, the reduction in the rate has been met with a more positive response.
"The Norwegian Government has secured a majority in the Norwegian Parliament to adopt a resource tax on the salmon farming industry of 25 percent on values created in the ocean phase of the salmon production cycle. This is significantly better than the original proposal of 40 percent," said Grieg Seafood in a statement.
"Grieg Seafood will study the details of the final tax when they have been made public, and evaluate all investments that are put on hold in light of the final tax," the company added.