Sponsor message
New 100% online training course from FishVet Group and Benchmark Knowledge Services on The Health and Welfare of Atlantic Salmon
Norway Royal's profits rise 20 percent per kilo
Strong performances of its operations in Iceland and northern Norway have helped Norway Royal Salmon (NRS) record an operational EBIT of NOK 22.42 per kilo for the first quarter 2019 – up from NOK 18.78 in the same quarter last year.
"We are pleased with the operation in our main region, Region North, during the quarter. It is particularly gratifying to see that Finnmark continues the positive trend. Region South has harvested from the same site as in the previous quarter, with announced high production costs due to biological challenges. An important milestone has also been reached in the quarter by harvesting the first salmon from Arctic Fish on Iceland with a good biological result," says CEO Charles Høstlund.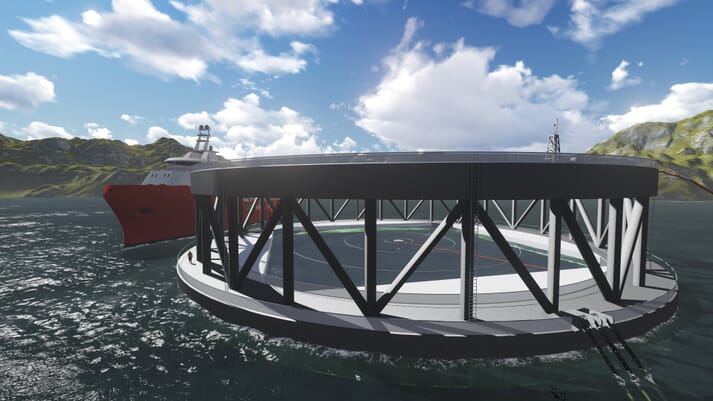 The company's operations in Region North posted an operational EBIT of MNOK 179.0 in the quarter, compared with MNOK 184.4 in the corresponding quarter last year. Operational EBIT per kg gutted weight was NOK 25.51 compared with NOK 19.22 in the corresponding quarter last year.
However, in Region South their operational EBIT was only MNOK 2.5 in the quarter, down from MNOK 20.9 in the corresponding quarter last year. Operational EBIT per kg gutted weight was NOK 2.31, compared with NOK 15.64.
In total the company harvested 8,096 tonnes gutted weight – 26 per cent lower than in the same quarter last year. 7,016 tonnes of the total volume were harvested in Region North and 1,080 tonnes in Region South. Estimated harvest volume for 2019 is 37,500 tonnes.
The Health and Welfare of Atlantic Salmon course
It is vital that fish farm operatives who are responsible for farmed fish are trained in their health and welfare. This will help to ensure that fish are free from disease and suffering whilst at the same time promote good productivity and comply with legislation.
Find out more
"We continue to develop the company and have continued working on our investment program. It is therefore gratifying that we recently could announce that Fosen Yard will build the cages for our offshore aquaculture facility, Arctic Offshore Farming. We are now developing new technology that will contribute to develop the industry further, and create a number of jobs along the coast," says Høstlund.