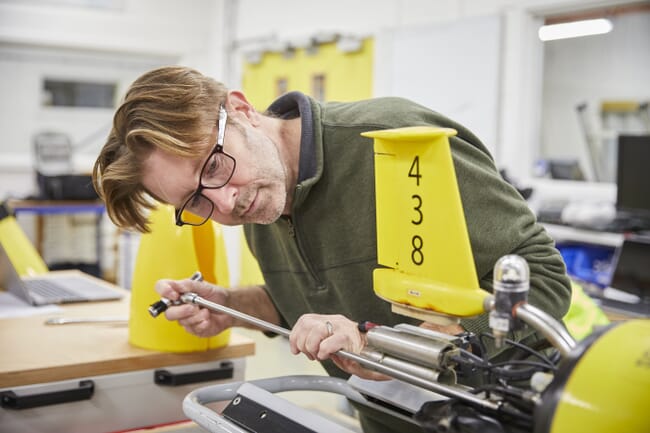 NOC Innovations has signed a five-year agreement that will see Ploughshare – which helps bring UK government science and innovation to life and has exclusive rights to a portfolio of government-owned intellectual property – provide technology transfer services to the National Oceanography Centre (NOC).
This partnership will see Ploughshare supporting NOC Innovations with capability and capacity to discover, liberate, and scale NOC's intellectual property (IP) into multiple industries, by helping them to create licensing and spin-off products based on both novel and existing technology.
NOC Innovations supports and advances marine innovation for the benefit of both scientific and commercial industries by researching challenges such as blue carbon, carbon capture, and storage, reaching net zero, and energy transition. NOC has specialist engineering and testing facilities to support the research of their scientists and technicians.
Ploughshare will help NOC Innovations bring new inventions to market quicker, providing new routes to market for NOC's research scientists across a wide range of global science disciplines. This will stretch across the industry, expanding innovations outside of oceanography to entrepreneurs, investors, SMEs, corporates, not for profits, and public sector organisations. The partnership will also help ensure that the capability of technology is not reduced when it is commercialised, and that the products and services that are produced are of scientific grade.
Huw Gullick, managing director at NOC Innovations, said in a press release: "We have a long history of developing pioneering intellectual property and making scientific and engineering discoveries, and we always want to achieve impact from what we do. Ploughshare has a demonstrated track record in helping to take intellectual property and discoveries to the world through models such as licensing and investment, and this is an excellent opportunity for us to scale up our science and research to the wider science community and general society."
"The collaboration with NOC is a key milestone in the roadmap for Ploughshare's climate, environment and sustainability business unit which is currently in early stages of development," added Kalyan Sarma, Ploughshare's vice president, climate, environment and sustainability. "Ploughshare's technology transfer capabilities enable us to harness the use of new technologies that align with NOC's goal of providing capabilities that support and enhance UK and global ocean research."