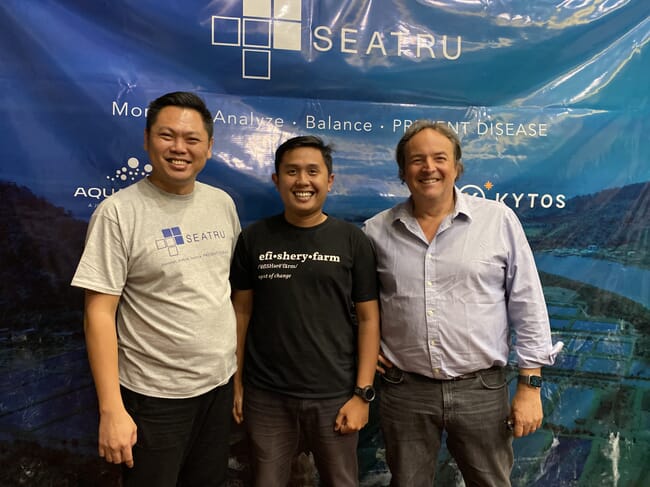 The initiative is set to start in July 2022 with a two-year research project based in Indonesia with local partner eFishery, the world's largest aquaculture tech start-up.
Markus Wu, Head of Office Indonesia for Solvay and Aqua Pharma at Aqua Pharma Group, said, "our priority at Aqua Pharma is to provide disease prevention and control systems to the aquaculture industry with fish and shrimp welfare at the forefront. We are delighted to have teamed up with KYTOS to further develop SEATRU – a tool which will use the power of KYTOS technology to read the aquaculture microbiome of farms, anticipating and reducing disease thanks to individually tailored and precise dosing of eco-friendly health management solutions.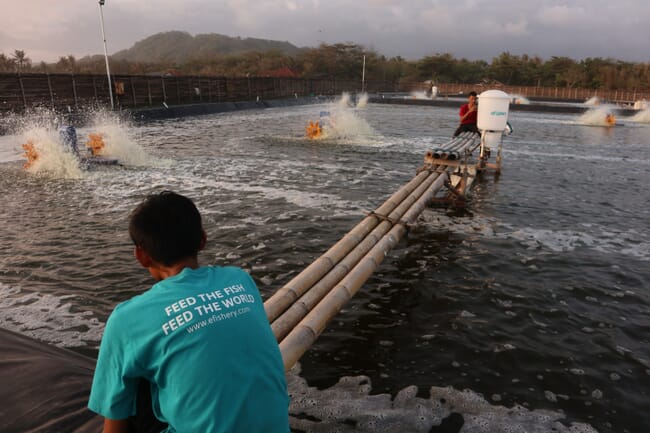 "Shrimp farmers are currently hampered by a lack of reliable data on water quality and animal health, resulting in frequent unpredictable disease outbreaks. SEATRU will allow farmers to adopt a preventative management approach, using best-in-class products like Aqualisan to increase production, sustainability and profitability."
Ruben Props, co-founder and CEO at KYTOS, said, "KYTOS specialises in analysing data of individual microbial cells and leverages that big data to create a holistic view of the health situation of aquaculture systems. Our expertise in microbial fingerprinting technology is a perfect fit with our joint vision of unlocking sustainable aquaculture through precision farming.
"Together our work on the SEATRU concept is transforming aquaculture by researching and developing advanced technologies in microbial monitoring, animal gut health, disinfectant treatments and artificial intelligence to create stable water conditions and ensure increased performance."

Gibran Huzaifah, CEO of eFishery, said, "our main objective is to provide shrimp farmers in Indonesia with peace of mind and the tools to produce a stable performance and improved harvests throughout the year. The SEATRU concept brings that stability and potential for growth to farmers.
"Disease prevention is the number one challenge facing shrimp aquaculture today. With disease able to completely wipe out a pond in five days the sector urgently needs effective preventative methods. Innovative new pond reading technologies combined with eco-friendly products like Aqualisan for shrimp pond management have huge potential to improve the welfare of the shrimp and the profitability of the sector."