The sites, which will be situated off the northeast coast of Skye between Culnacnoc and Lealt, are going to be operated by Organic Sea Harvest (OSH), directed by well-known salmon industry figures Alex MacInnes and Hugh Mackay Drever - who is also COO of Norwegian salmon farming company Villa Seafood - and Councillor Alister Mackinnon.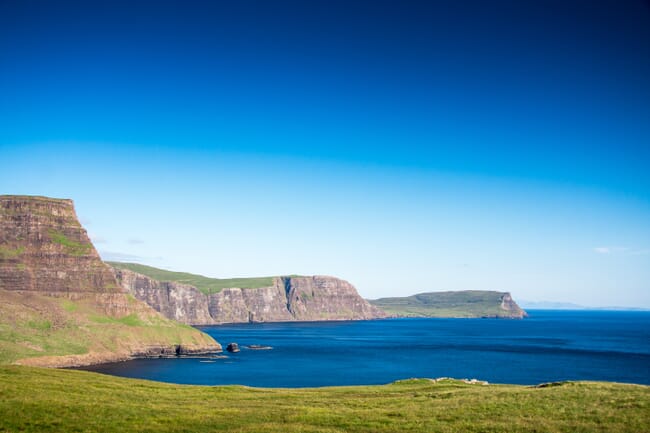 Each site will have a dozen 120 metre circumference cages and a feed barge and will have the capacity to produce up to 2,500 tonnes of salmon per cycle.
Despite a number of objections – largely based around visual and environmental concerns – the plans have been backed by local body the Staffin Community Trust (SCT) due to the economic and social benefits likely to be generated by the farms –each site will provide year-round employment for seven people, while OSH had also pledged direct financial benefits to the wider community.
As the Trust reported on their website: "OSH has agreed to make annual payments to the SCT, of 5 pence per kilo of fish landed at the Staffin Slipway, which would see an average of £140,000 being made available to this community annually. SCT would like to utilise this pledge to try and secure long-awaited improvement to the Slipway for local users, private businesses and visitors."
The arrival of OSH on Scotland's salmon farming scene – the first new arrival since Cooke Aquaculture bought out a number of Meridian's sites in 2014 – will bring the number of salmon producers up to eight. They are hoping to establish at least one more site on Skye to improve their economies of scale.