The move sees a more hands-on role for Aqualife's founder and Chief Executive, Gordon Jeffrey, with fellow Director Phil Brown taking on a new role as Head of Innovation. Former Managing Director Ronnie Soutar becomes Head of Fish Health and Welfare, reflecting the company's ambitions for further expansion outside the vaccination sector.
Gordon Jeffrey said: "For the last few years, I've been working on the big picture of Aqualife's future, while Ronnie dealt with the practicalities of restructuring our organisation. The 2015 merger with Salmovac added Kathy Taylor to our team and she now heads customer-facing business outside Norway. Last year we brought Roar Tomassen in to lead development in Norway. With these two alongside Head of Operations, Robert Wittmann, we have a really strong, practical team to support our people in the field in an increasingly global venture. As we move into a new phase of development, the time is right for me to get more directly involved in day-to-day leadership."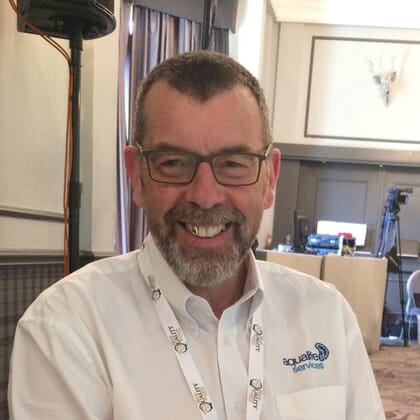 Veterinarian Ronnie Soutar said: "It has become very obvious that providing wider fish health and welfare services, and consultancy in that area, goes hand-in-hand with the development of Aqualife's world-leading vaccination service. That's particularly true as we enter new global markets: 2017 is proving to be a truly international year for the company. My new role allows me to build on my roots as a fish vet. It's a real growth sector and I aim to announce new developments in our services at Aquanor, if not before."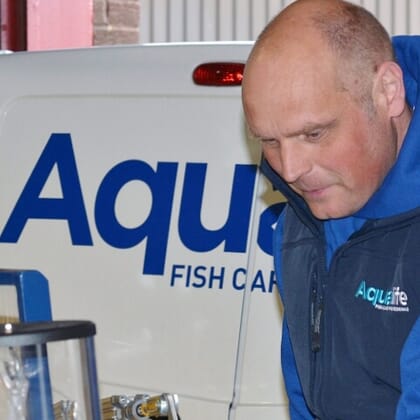 Highlighting Aqualife's ongoing investment in and commitment to R&D, Head of Innovation Phil Brown said: "My focus is now on the development of mobile automated vaccination technology to complement our traditional manual vaccination services. With a move to a new workshop earlier this year and collaboration with local innovation partners, we've got some really exciting work coming to fruition."
"Our continuing vision for Aqualife is to stand out as leaders and pioneers, not just in fish vaccination but in fish care and welfare generally. These new roles give me great confidence in the realisation of that vision," added Jeffrey.