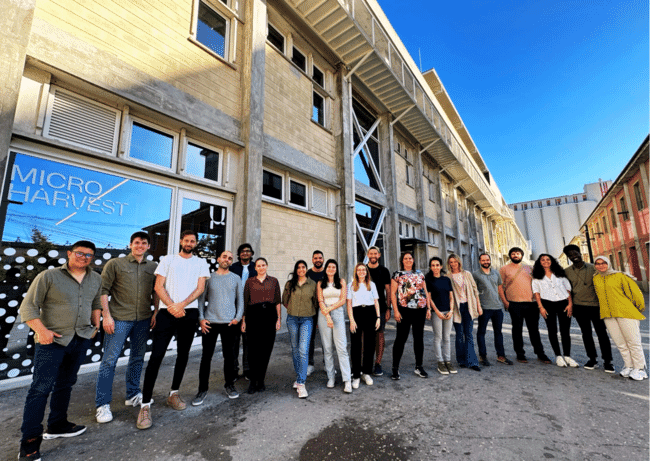 The strategic partnership with early-stage venture capital firm, Simon Capital, will accelerate the scale-up and manufacturing of MicroHarvest's sustainable protein ingredients produced through microbial fermentation – which has shown promise as a shrimp feed – while also bringing in additional funds to fuel the company's growth.
"Choosing the partnership with Simon Capital will bring a significant long-term edge to the growth of MicroHarvest," commented Katelijne Bekers, MicroHarvest co-founder and CEO, in a press release. "We share a result-oriented mindset and are purpose-driven, with the bold ambition of building a resilient food system. I believe this combination of operational and cultural match is what makes this partnership a critical milestone for our company's success."
MicroHarvest has raised €1.5 million from new investment partner Simon Capital, which will bring the total funding into the Hamburg- and Lisbon-based startup to over €10 million after it closed an €8.5 million Series A financing round in September 2022. This latest investment will allow the company to work towards key commercialisation milestones.
As part of its efforts to enter the market by the end of 2023, the company is building a pilot plant at its new location in Lisbon. This plant will enable them to produce prototypes and accelerate research, including continued testing on application use of its microbial protein in aquafeeds.
Dr. Friedrich Droste, managing partner at Simon Capital, added: "We are excited to join the MicroHarvest team on their mission to combine best-in-class research know-how and operational expertise for reshaping the B2B protein ingredients industry, by unlocking the full potential of microorganisms."
MicroHarvest's proprietary technology, based on biomass fermentation, enables the production of protein ingredients – containing over 60 percent raw protein – in 24 hours from input to output, using significantly less water and space compared to other commercially available alternatives. The dried biomass is then combined with other ingredients to make food products, with applications ranging from animal and aqua feed to pet food and human food.