What is your name, age, role and country of operation?
My name is Alaa Elokda and I'm 28 years old. I founded a special RAS farm with my brother, Medhat, in Egypt.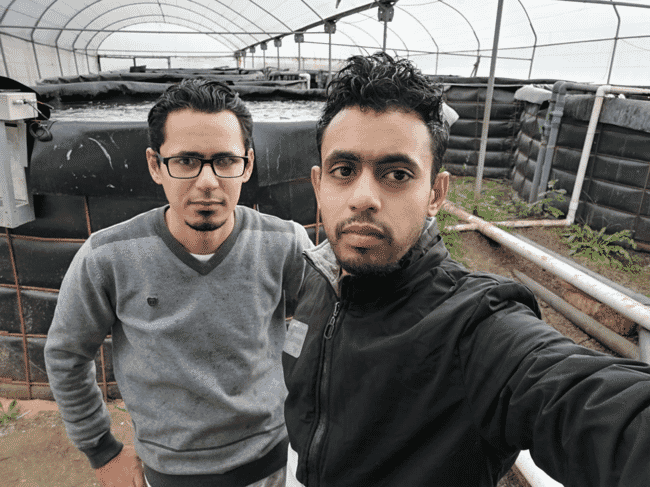 What inspired you to become a fish farmer?
I used to work in Saudi Arabia and then I travelled to China where I saw my first RAS system, loved the idea and realised its importance. So I decided to establish one in Egypt.
What were the biggest challenges you faced when starting your farm?
The biggest challenges we faced were our limited knowledge of how to set up the system and the high cost of construction. However, we overcame these by researching and preparing the internal design of the system and manufacturing most of the equipment like the drum filter and tanks by ourselves.
What species do you produce?
We decided to produce 20 tonnes of Nile tilapia a year at a very high density, harvesting approximately 800 kg of fish every two weeks. More recently we are experimenting with farming flathead mullet, stocking 800 of these fish in each tank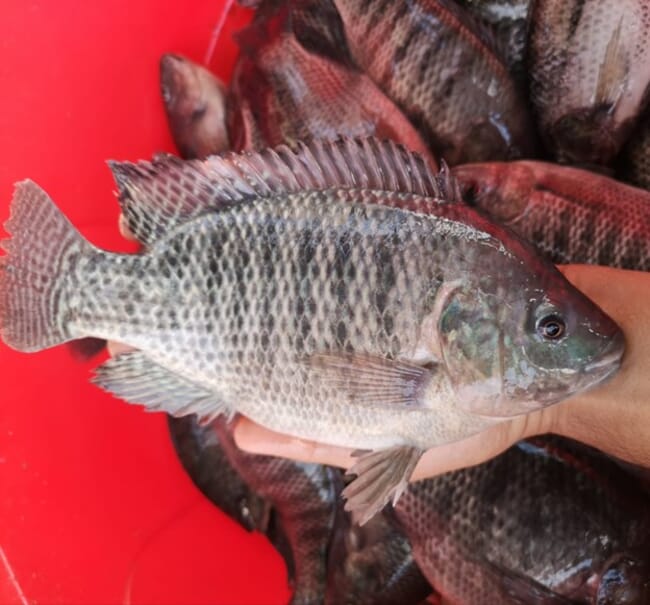 What does a typical day's work consist of for you?
We generally only need to be at the farm to feed the fish because we use a Nilebot water quality monitoring and alarm system. This monitors the conditions and lets us know if there's a change in water quality parameters that requires us to come to the farm. There's also a remote-control unit that tells us if there's a power outage, so there are no permanent farm workers.
When not at the farm we are in our workshop manufacturing RAS components and other related equipment.
Can you provide more details of your setup?
We have ten 4-metre diameter tanks, nine of which are for grow-out and one for the nursery. The total area of ​​the farm is 360 m2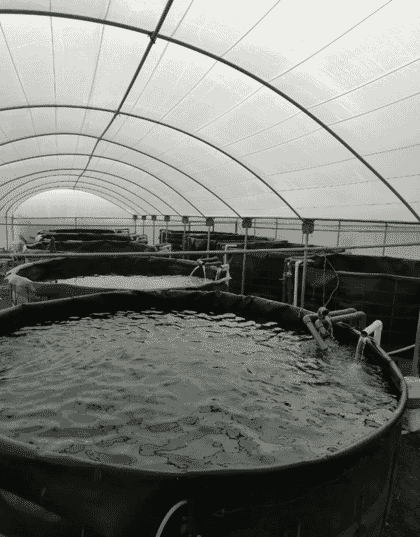 We buy tilapia fry at 1 g from hatcheries such as Al-Sahaba and New Hope, disinfect them, and then put them in the nursery tank until they reach 30-40 g, then transfer them to grow-out tanks.
In the grow-out tanks fish take four months to reach market size (250 – 400 g) before being harvested.
What are the advantages and disadvantages of an RAS?
The system has many advantages, requiring minimal water and land. It also allows for continuous production throughout the year, complete control of water parameters and allows us to ensure optimal conditions for growth.
The only disadvantage is the relatively high construction cost.
What is your biggest achievement on your farm so far?
The ability to produce 50 kg of tilapia per m3, with less than 5 percent mortality levels.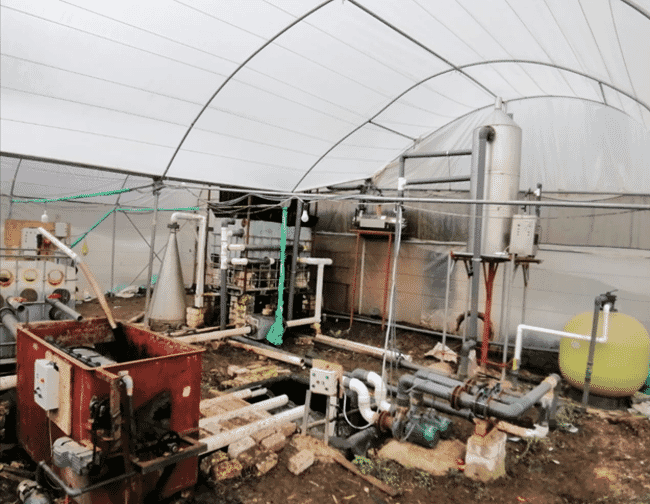 What is your advice to farmers looking to set up an RAS?
The importance of fish farming will only increase, therefore investment in this sector, especially in RAS facilities, will bring the desired results.
Can you provide a brief overview of the training programme that you provide for aquaculture students?
We host one-day visits in which we provide a general overview of the system and the components of the farm. We also host training programmes on everything related to the system so that trainees are able to establish their own system. We take part in online discussions too.
What are your plans for the future development of the farm?
We'd like to add an aquaponic system, to increase water efficiency and reduce fish waste by converting into fertilisers for a hydroponic component which produces marketable crops, such as lettuce.

We are also looking to manufacture our own extruded fish feed to reduce our production costs.
We are also establishing a consultancy arm, called Arfelone Farming, which will work on preparing feasibility studies for intensive fish farming projects, farm design and implementation, supplying and installing all equipment and filters of the system and training workers and supervisors on the management and operation of the system.
How do you think Egypt's aquaculture industry should evolve in the coming years?
The country should expand the establishment of RAS in order to optimise the use of water and land and maximise aquaculture production.