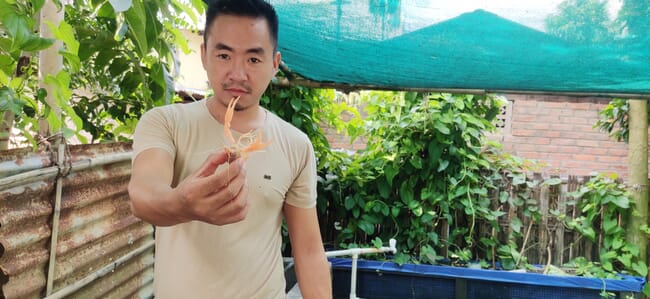 The 34-year-old entrepreneur started fish breeding five years ago and claims that the state has a huge potential in ornamental fish farming and that the government should look into creating more livelihoods in this sector.
What's your name, age, role and country of operation?
My name is Yarangjang Imchen, 34. I'm an ornamental fish farmer and founder of Imchens Aquafarm in Dimapur.
What size is your farm and what species do you produce?
My farm is 0.0139 hectares. I am involved in breeding guppies, zebra fish, red cap oranda goldfish, Oscar fish, albino Oscar, lemon head oranda, neontetra and black neontetras.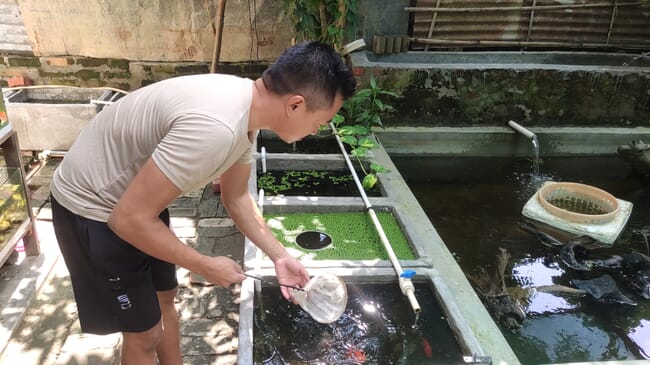 What sort of production system do you operate?

I operate a recirculating aquaculture system (RAS).
Why did you decide to embark on a career in aquaculture?
Aquaculture is my passion and I have been designing aquaculture tanks for the past several years. I make customised aquarium tanks with sump systems and also do the decorations.
I felt that ornamental fish breeding has a lot of potential and decided to venture into it. I am making good profit out of it, as ornamental fishes are in huge demand across the state. I sell the fish to individuals and also to shopkeepers. I procure the fish from Kerala, Indonesia and Malaysia.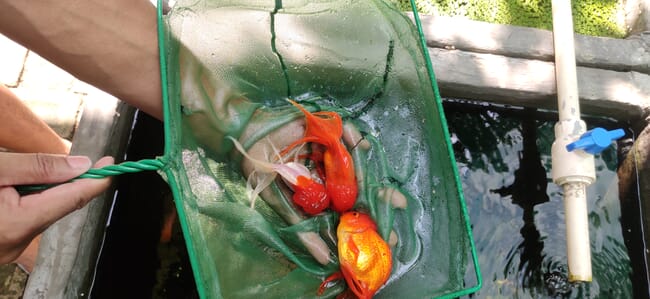 What's your ultimate ambition in the sector?
I want to increase the scale of my operations and start employing more people. I'd like to supply the entire north east. I previously tried to obtain a loan from the state government, but wasn't able to submit my project on time.

The fisheries department should guide us in applying for loans, we are not educated enough to make such technical presentations. I share my expertise about fish farming to everyone who comes to me as I want the sector to grow.
What's your biggest worry at work?
It's too cold during winters in Nagaland. We need a good heating system to keep the tanks warm, as the fish is tropical in nature.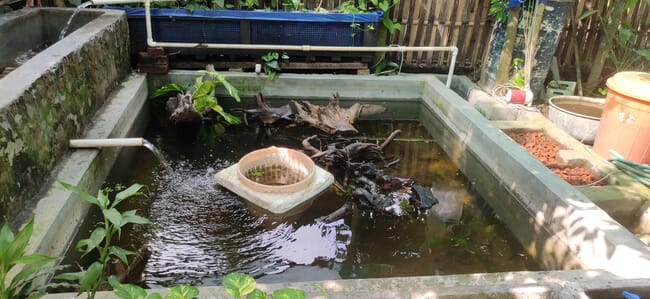 I need at least 3,000 Watts to heat the tanks but it's too expensive due to the monthly power bill.
I use immersion rods to keep the tanks warm. But they are not enough. As a result, I face fish mortalities. We have long winters of at least 4-5 months as we live in a hilly terrain.

What's your greatest achievement to date?
Building an RAS from a scratch by learning about it from the internet. I self-financed it and built it over time.
I also consider myself to be the first breeder of ornamental fish in Nagaland. I'm currently selling around 1,000 fish per month to individuals and shopkeepers.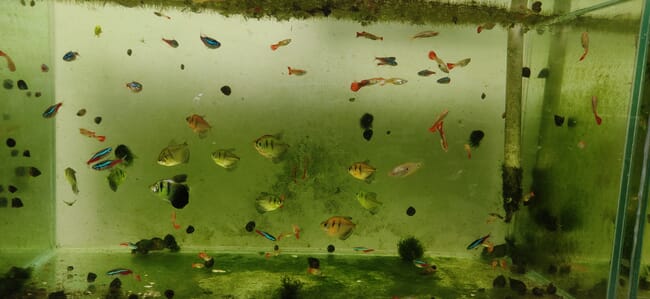 What piece of equipment would you most like to have on your farm?
UV lights that kill bacteria, but these are quite expensive in Nagaland. Disease is one of the major problems that I face and it also results in high mortalities. I lost around 1,000 guppies last year due to disease.
What's your favourite seafood dish?
Roasted prawns.