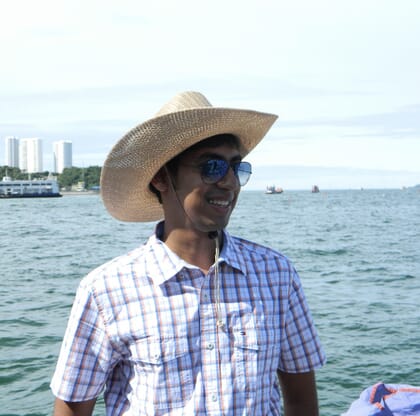 What size is your farm and what species do you produce?
My farm is 80 hectares and we produce white leg [vannamei] shrimp. It's divided into intensive and extensive sections, but the current focus is on intensive production. We started this side two years ago and involves growing shrimp in Biofloc at higher stocking densities of 200 pieces/m2 and achieving an average harvest volume of 4 kg per m2. Our farm is first of its kind to achieve a production of 160 tonnes of shrimp in one hectare per year. We have a multiphase production system which has facilitated in the production of four crops per year through a biofloc nursery. Our farm was certified by Best Aquaculture Practices and Aquaculture Stewardship Council.

The intensive section of the farm currently covers 5 hectares and produces 800 tonnes of shrimp per year. We have also started the construction of a new and improved intensive section over 10 hectares, which is scheduled to be completed by December 2021.

The extensive section of the farm has been operational since 1989 and produced various species of shrimp before returning to whiteleg shrimp in 2009. Our stocking densities vary between 25 to 60 pieces/m2 depending on temperatures and climatic conditions. We have averaged a production of 9 tonnes per hectare and the shrimp are stocked three times a year. The shrimp produced are sold to our affiliate companies such as Seafood Joy Pvt Ltd, ITC Limited, Royal Marine Impex Pvt Ltd, with whom we have been associated for a long time.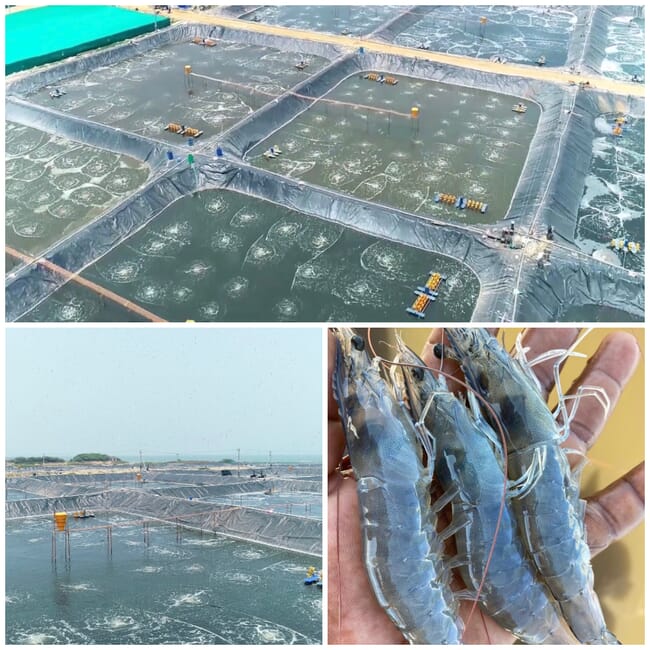 What sort of production system do you operate?
Our production system involves HDPE lined ponds, ranging from 1000 m2 to 2000 m2. We have installed high efficiency aeration systems, which provide an aeration of 130-150 horse power per hectare. Our feeding system involves IoT-enabled auto-feeders, by our technology partner NextAqua, which specialize in the long range broadcast of pelleted feed, covering 75 percent of each pond area. Our entire farm's electricity control and aeration management is done through a smartphone app which is powered by our technology partner.
We are the first farmers to adopt complete farm monitoring from a control room for outdoor aquaculture. Right from aeration to feeding, the entire farm is monitored from a control room and I am in continuous touch with what's happening in the farm using AI-based CCTV cameras. I have mobile apps for almost everything and I can see what exactly is happening and has happened on my farm.
What does a typical day on the farm consist of for you?
My day starts with feeding management and instructions to my farm manager on other management aspects, as the day goes on our lab collects water samples from each pond to test key water parameters and for vibrio pathogens. I visually check the shrimp for health, water texture and quality, which has abundant biofloc. Solid waste is removed regularly and is monitored by various farm technicians.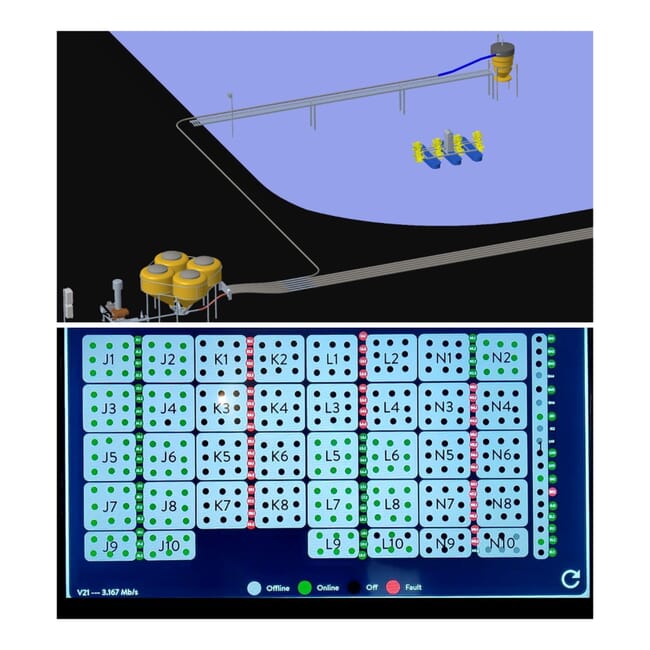 Why did you decide to embark on a career in aquaculture?
My family has been farming shrimp since 1989. I was originally a computer science engineer and an attorney at law, but felt that producing food is a responsibility, while farming involves empowering and employing local labourers, which is indeed satisfying.
What's your ultimate ambition in the sector?
I aim to produce high quality shrimp with a low carbon footprint and would like to produce 300 tonnes of shrimp per hectare per year by 2024.

What's your greatest challenge at work?
I work with continuous R&D of various advanced intensive farming technologies. It is challenging to accommodate my time in evaluating the production and optimising the cost of capital expenditure in procuring or designing efficient systems.
What's your greatest achievement to date?
Being able to produce 160 tonnes of shrimp per hectare per year.
What piece of equipment would you most like to have on your farm?
I would like to have as much as automation as possible to enable me to scale up. Automatic feeding and harvesting equipment are needed in Indian aquaculture, and we have partnered with NextAqua and a few processors to adopt advanced technologies in these aspects and aim to implement breakthrough technologies in the upcoming crops.
How do you think India's shrimp farming sector can fulfil its full potential?
India is rich in natural resources and has a vast area to explore and unlock its full potential in intensive farming. Supplying high quality head on, shell on shrimp will add value to its exports and improve the profit margins for farmers. The intensive farming should be encouraged by industry experts and trained academicians to improve the productivity of farmers.
What's your favourite seafood dish?
I love to eat what I produce: shrimp.