What inspired your interest in aquaculture?
Back in the early 1980s I had been working in cancer research and toxicology. A friend of mine, who was a chemist, said his dad wanted to spawn grass carp to try to start selling them. Since I was a biologist, he asked whether I could help them. There were a couple of guys that came to his house from Auburn University [in Alabama]. They gave us a slideshow right in his dad's living room. From that point on I was hooked. I then looked into pursuing graduate work in the field and discovered that aquaculture held tremendous potential to positively impact people – both on the local level and worldwide.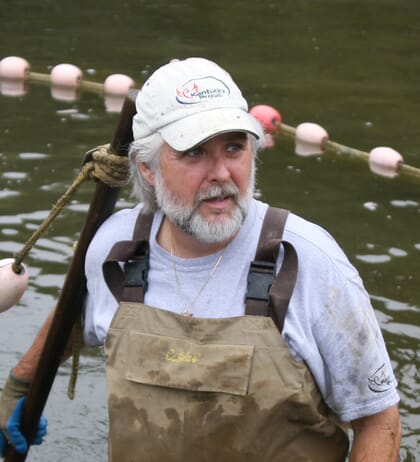 And what drew you to largemouth bass in particular?
At Kentucky State University (KSU) we've conducted research on more than 20 potential aquaculture species over the past 25 years. The largemouth bass was one that appeared to show promise. Over that same time period significant commercial production of the fish developed in the USA, mainly for live sales into urban ethnic Asian markets. Over the past 10 years we have also seen very significant increases in the production of this fish in China. It seemed like the time was right to try to gather what is known about the production, biology and marketing of the fish into one comprehensive volume.
What are the key opportunities and challenges facing the largemouth bass sector – both in the US and further afield?
The major constraint for the expansion of largemouth bass culture is the high production costs. This contributes to the market being limited to either live Asian markets in large cities, who pay top dollar, or for stocking recreational ponds. Americans will often pay more for entertainment than for food. If we can get production costs down, we can broaden the market into restaurants and/or processed products. I think that production costs can be reduced through lowering feed costs. The species has the ability to utilise a range of feedstuffs and has proven to be less nutritionally demanding that I thought when we started to work on them. Also, I think we can improve the fish genetically. The Chinese have developed improved strains more suitable for intensive production.


Why did you decide to publish a book on the sector?
There have been a lot of books on largemouth bass in terms of fisheries management. However, the information available on their culture, especially as a food-fish, had not been compiled and reviewed in one comprehensive volume. It seemed that there was a real need for such a book.
Who is your target audience?
The target is researchers and students, but also private producers. It is written in a style to be accessible, and hopefully helpful, to all of those groups.
Can you highlight some of the skills and experience that the contributing authors bring to the book?
[Fellow editors] Shawn Coyle, Leigh Anne Bright and I have worked together on this species for over 20 years. I tend to lean toward the research side. Shawn is a very practical, hands-on individual. He works closely with the commercial farms and makes sure the research is translatable to a scaled-up farm situation. Leigh Anne is our organiser. She sees to it that we stay on track, follow formats, those kinds of things.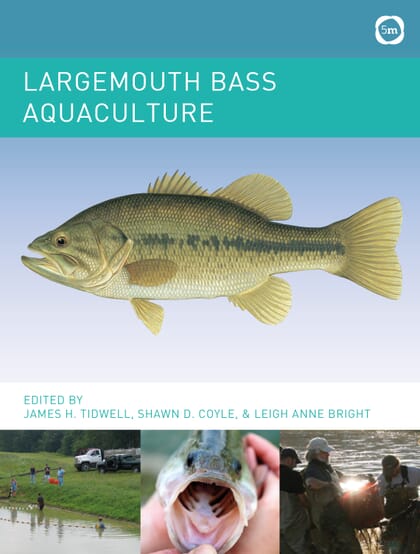 What are the key points you'd like your readers to absorb?
What we hope to achieve is a better awareness of the fish as a viable aquaculture species. I would also like to highlight and capture the significant work of the fish culturists that came before us in establishing the procedures for reproducing and growing the largemouth bass.
Do you think largemouth bass might help inject some dynamism into the US aquaculture sector – both in terms of research and production?
I think it can contribute. In the US, we tend to think of aquaculture as basically two species/industries: rainbow trout and channel catfish. Trout is a fairly mature industry primarily focused in one geographic region due to the water resources there. The catfish industry has been very important to the south-eastern US, but the industry has actually contracted in recent years. Our research over the past 30 years has been to try to identify and develop alternative aquaculture species to give US producers more options.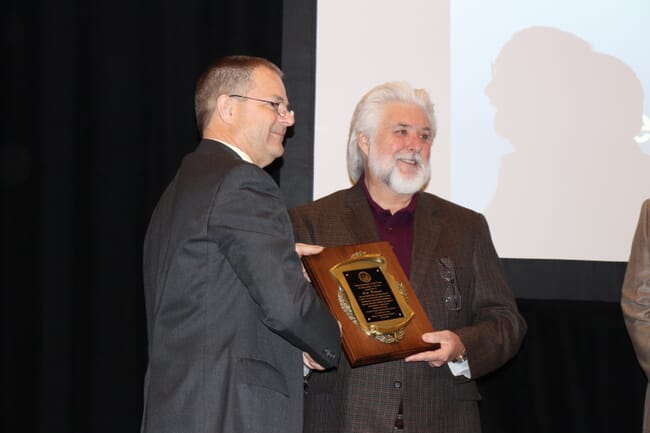 What other species or production systems do you see as having the greatest potential to galvanise US aquaculture in the years ahead?
Right now, there is a lot of interest in aquaponics and in indoor production of marine shrimp. I am supportive of both. However, I don't think there will be one big species or one system that will be a game-changer for US aquaculture. I believe there will be continuous improvement and development in the industry. Similar to the automobile industry.
Following hot on the heels of receiving a Distinguished Lifetime Achievement Award from the United States Aquaculture Society, the publication of this book adds to your impressive legacy in the sector. What are your proudest achievements to date?
Yes, I was extremely honoured (and surprised) to receive that award, and especially honoured to be standing on the stage with Craig Tucker and Les Torrans. Probably my proudest achievements include being elected by my peers to the office of president of both the US Aquaculture Society and the World Aquaculture Society. Also, the continuing development of a well-rounded programme at KSU, offering research, academics and extension.
Further information
To order your copy of Largemouth Bass Aquaculture, visit: https://www.5mbooks.com/largemouth-bass-aquaculture.html