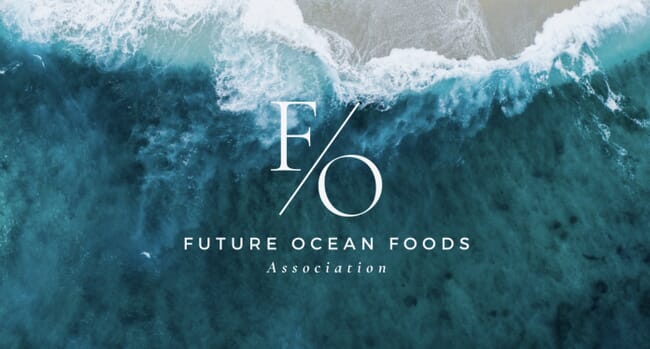 Spanning plant-based, fermentation and cultivated food and technology, Future Ocean Foods (FOF) members are united in their mission to promote food security, human health, environmental sustainability, and ocean conservation. Future Ocean Foods states it is dedicated to fostering diversity and inclusion, with 40 percent of its member base comprised of women founders.
Alternative seafood landscape
Alternative seafood is a relatively nascent but fast-growing industry, helping to solve key challenges facing the growing global demand for protein. Future Ocean Foods members have received significant venture capital from the world's leading food and climate investors and have begun working with large legacy seafood companies to create sustainable food options.
There have been many recent developments in advancing the taste, texture, nutrition, and price of seafood alternatives. Invested capital into the space grew 92 percent from 2021 to 2022 and US retail sales grew 42 percent over a similar period. The worldwide plant-based food market is expected to surpass $100 (€91.4) billion by 2030 and the alternative seafood industry is poised to capitalise on this.
FOF members are using plants and cells to help create seafood alternatives ranging from whole-cut salmon filets, sushi-grade tuna, smoked salmon, flaky white fish, shrimp, crab, calamari to name a few. Alternative seafood moves the alternative protein industry beyond the burger and the nugget, and past North American diets, which is crucial, as more than 3 billion people around the world eat seafood as their primary source of protein.
"This is an incredible moment in time for the future of food and our oceans," stated Marissa Bronfman, founder and executive director of Future Ocean Foods in a press release. "Alternative seafood offers us the opportunity to build a more delicious, nutritious, sustainable and ethical global food system. I am humbled and hugely excited to be working alongside these visionary founders and pioneering companies to revolutionise the seafood industry, and am emboldened by the spirit of collaboration among our members. We all embrace the adage: 'a rising tide lifts all boats'."
Food and Climate
FOF hopes to be a critical player in the environmental landscape. They note that in a world where the oceans are threatened from the climate crisis and a predicted total collapse of global fisheries by 2048, the importance of ocean conversation and restoration cannot be underestimated. The oceans cover 71 percent of the globe's surface and represent the planet's largest carbon sink, whilst generating 50 percent of the oxygen on earth. Ocean warming and acidification, algae blooms, coral bleaching, mercury levels and microplastics, as well as pressures with antibiotics, disease, animal welfare and bycatch, are all causing extreme and rapid loss of biodiversity and marine life, and threating international food supplies. The global seafood industry is projected to surpass $700 (€639) billion by 2030. It is in the beliefs of FOF however, that wild catch and aquaculture cannot - and should not - fulfil this demand. They carry on noting that with a projected population of 10 billion people by 2050, the need for creating and scaling sustainable protein sources has never been more urgent.
Activities and Collaborations
FOF has mapped out an ambitious plan that covers a wide spectrum of areas and activities in traditional and alternative seafood sectors. Its foundation is built on uniting global stakeholders to foster knowledge-sharing and collaboration, as well as increasing education and awareness of the benefits of alternative seafood for human health and environmental sustainability. It will work to increase product trials and deepen market penetration, as well as help to raise the nutritional profile of alternatives with a focus on protein and omegas. Members are keen and committed to working with traditional seafood companies and organisations, to help them diversify their offerings, create sustainable solutions, and promote jobs and economic prosperity in regions and among communities historically reliant on the seafood sector. Future Ocean Foods endeavours to spotlight member companies prominently at key international food and climate events and is planning a grand global event that will unite alternative seafood startups, investors, government groups, trade associations, traditional seafood companies and organisations, as well as representatives from retail, foodservice and grocery.
Global Partnerships
Future Ocean Foods is proud to partner with three leading organisations working to transform our global food system. The Good Food Institute (GFI), a non-profit think tank and international network of organisations working to make alternative proteins delicious, affordable, and accessible, will support Future Ocean Foods as a Knowledge Partner. ProVeg International, Strategic Partner, is a food awareness organisation operating across four continents. The Global Organisation for EPA & DHA Omega-3s (GOED), Partner, works to increase consumption of quality omega-3s.