Mariculture can adapt to climate change and ocean acidification
Both climate change and ocean acidification are going to present challenges for the mariculture industry. Even if we were to immediately cease CO2 production, the time lag between alteration of CO2 concentrations and climatic response is not expected to be seen for some 1,000 years after emissions stop.
It is thought it will take even longer for alterations to the ocean's surface water pH to occur.
Avoidance is not an option. Whilst the impacts of climate change and ocean acidification to marine organisms is still an area of research, there are some areas in which mariculturalists can look to adapt to the changing ocean. Here are just a few examples.
Location is key
The ocean is not homogeneously impacted by climate change or acidification. Research lead by Alistair Hobday, senior research scientist at CSIRO Marine and Atmospheric Research, has identified 24 ocean warming 'hotspots' – where over the last 50 years ocean surface temperature has changed the most rapidly, and is projected to continue to do so.
Work from Richard Feely, Senior Research Scientist at Pacific Marine Environmental Laboratory demonstrates how ocean pH levels currently vary, and will continue to vary, from one region to the next.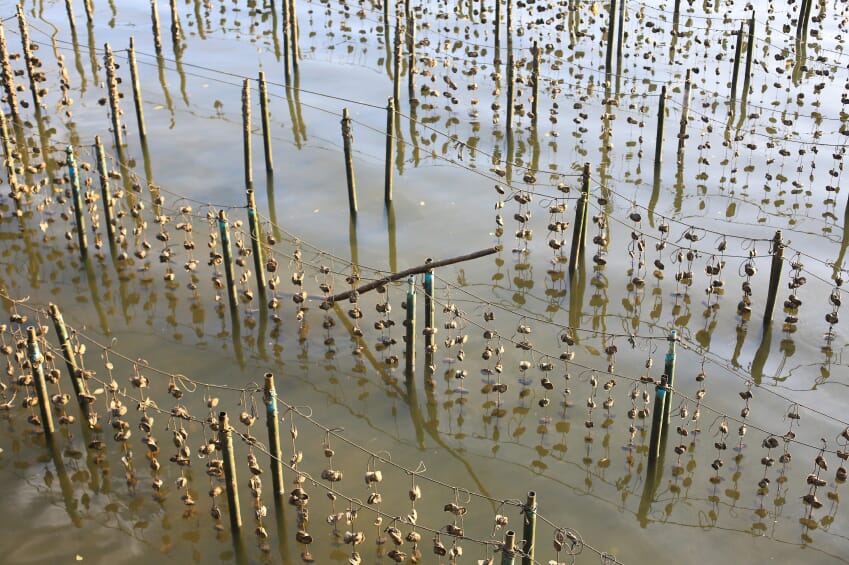 On a finer scale, work lead by University of Georgia's Wei-Jun Cai indicates that coastal waters can be more acidic than the open ocean, particularly where eutrophication is an issue. Other local influences include freshwater runoff, which can alter saturation rates, acid rain, and upwellings.
For mariculturalists in predicted 'high-risk' areas, relocation either inland or to another ocean site may help reduce the impact.
For Goose Point Oyster Company founder Dave Nisbet, moving half their production from Willapa Bay, Washington Coast of America 3,000 miles to Hawaii was a solution he took to save the company. Between high costs, and an ever-increasingly busy ocean, relocation may not be an option for everyone.
Embracing Technology
It was working closely with Oregon State University and NOAA that allowed Whiskey Creek Shellfish Hatchery to determine the cause of 80% larvae mortality in 2007 and 2008 – and survive.
Over a period of years, researchers used pCO2 sensors to determine the link between acidification and larval mortality.
There are also (more costly – approximately U$50,000) sensors that can measure saturation state. Whiskey Creek still use sensor data to determine when they should (and should not) draw seawater into their hatchery.
In addition to NOAA's Pacific Marine Environmental Laboratory's ocean acidification moorings, pH monitoring stations are now present at five sites along the U.S. Pacific coast, with real-time data provided to mariculturalists and hatcheries via IOOS Pacific Region Ocean Acidification Data Portal.
Looking towards new species
With marine species having thermal tolerance ranges, warming waters may mean some areas used by mariculturalists simply become too warm for the species they farm, particularly in temperate regions.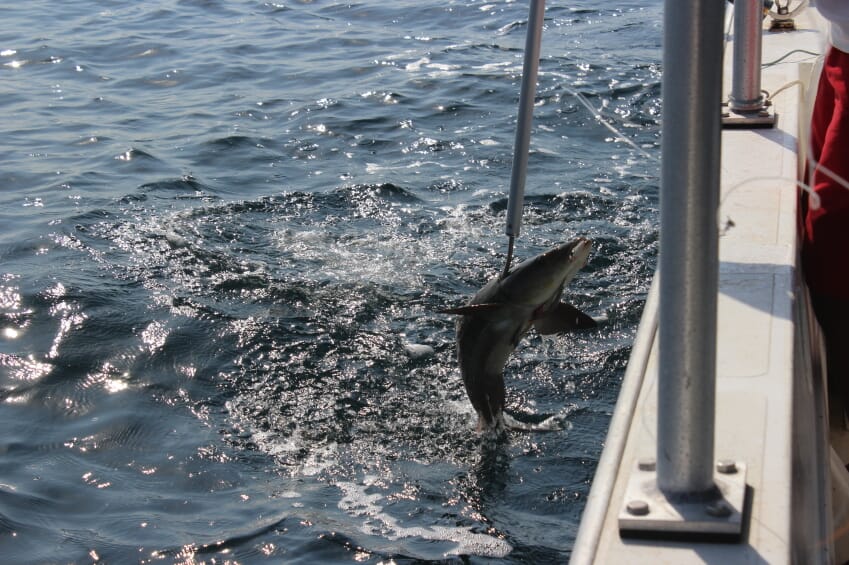 Salmonids and cod are thought to be particularly susceptible, reducing feed intake and feed utilization efficacy at temperatures above 17oC. Some mariculturalists may choose to completely switch to a species who has a more appropriate thermal tolerance for the waters they are to be farmed in.
Cobia (Rachycentron canadum), a fast-growing subtropical fish with high food conversion efficiency and relatively low protein requirements, may be one such option. Cobia is still a carnivorous fish and with acidification and climate-induced changes to wild stocks, switching to vegetarian species may be a preferred option for some mariculturalists.
The difficulty may lay with the public who, certainly in Western countries, have a preference for fish like salmon and cod. Fortunately there are moves to entice the pubic towards more sustainable species.
Farmed cobia is already growing in popularity with the Australian public, and there is an increasing number of chefs, stores, and agencies, that are promoting alternative seafood options to the Western public.
Changing the way things are done
Not all mitigation needs to involve great expense, nor necessitate a change in species. Changes at the individual farm level could also be useful. Research into feed may help improve utilization efficacy, particularly for temperate region mariculturalists farming cod or salmonids in warming waters. Improving food utilization efficacy has garnered research interest for a number of years.
Work lead by Eldar Bendiksen, Norwegian University of Science and Technology in 2002 suggests that feeding Atlantic salmon with low fat feeds at high water temperature helps maintain fish growth.
Feed research may also yield effective alternatives from wild-caught fish, helping to buffer against fluctuations in cost and availability, as well as reducing fishing pressure on wild populations.
For mussel mariculturalists who face increasing levels of dislodgement as a result of acidification and ocean warming, New Zealand's Ministry for Primary Industries suggest a number of fairly simple changes, such as adding 'mussel discs' to ropes to stop the mussels sliding down the rope, keeping the rope high above sediment, and keeping stock density low.
September 2015