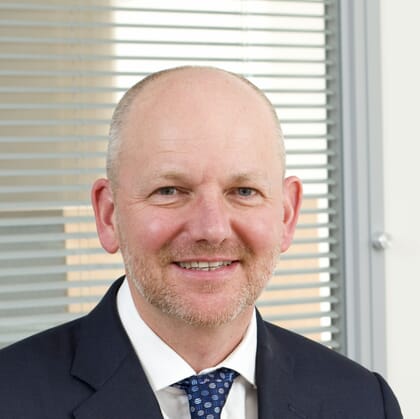 Dr Bryant has more than 20 years' experience in leading R&D and technology teams, most recently at Quorn Foods and previously with Mars. Based at Calysta's UK Technology Hub in Teesside, he will oversee global product development, engineering and innovation activities and the delivery of the world's first FeedKind production facility, Calysseo – Calysta's 50/50 joint venture with Adisseo in China –which aim to produce 20,000 tonnes of the protein in 2022 and 100,000 tonnes shortly thereafter.
Investors in Calysta include BP, Adisseo, Temasek, Aqua-Spark, Mitsui and Cargill.
Welcoming him to Calysta, the company's chief operating officer, Thomas JG Huot said: "This is a very important appointment for Calysta. Geoff comes in at a very exciting time in our development, with the Calysseo facility in China due to start operation in 2022.
"As we move into the next phase of our growth, expanding our product line is very important to us and Geoff will be a terrific asset to the company as we increase our research and development activities, both globally and at our strategically important UK facility."
Dr Bryant, whose most recent role saw him develop and implement technology and innovation strategies for plant-based, meat-free foods, said: "I am passionate about transforming the food system and I strongly believe sustainable proteins such as FeedKind can play a crucial role in helping reduce the impact food production has on our planet.
"Calysta's mission is to make more from less, and I am looking forward to meeting that challenge in this exciting new role."
FeedKind is produced by fermenting natural gas with a naturally occurring bacteria. It uses no arable land and almost no water in its production.