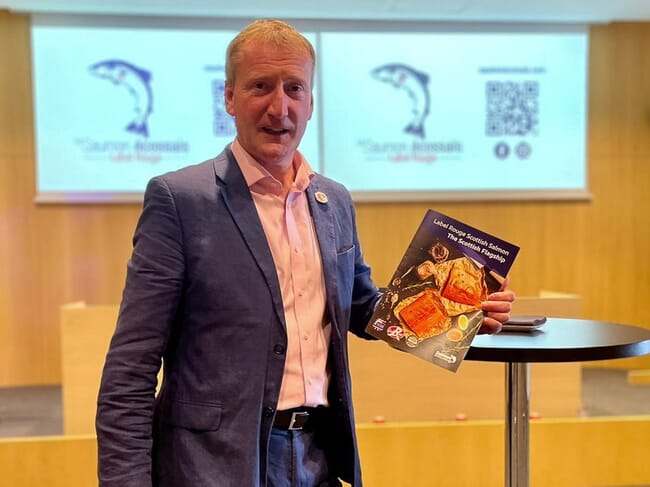 Label Rouge Scottish salmon carries a quality mark that recognises it as the best in the world. It currently accounts for 12 percent of Scottish salmon exports, but a vision to increase this to 15 percent by 2026 has been announced by trade bodies Salmon Scotland and Scottish Quality Salmon.
While France has long been the main destination for Label Rouge Scottish salmon, the new approach aims to tap into countries such as Germany, Spain and Italy where the quality mark is increasingly being recognised.
Overall, Scottish salmon is the UK's biggest food export, with more than 72,000 tonnes of fish worth £578 million sent to international markets last year. France led the global demand, accounting for 53 percent of exports, but sales were recorded to a total of 54 countries.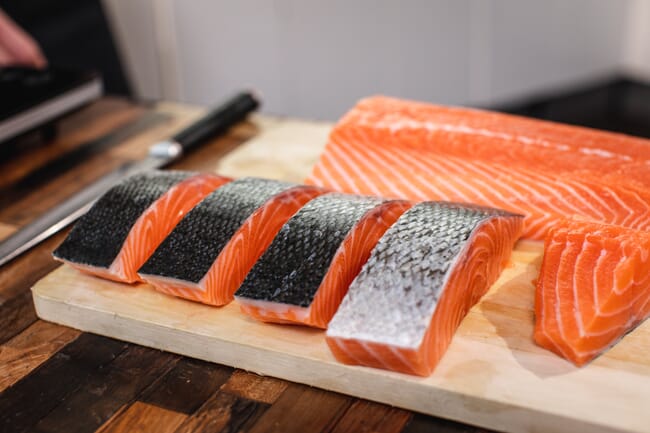 In 2022, 8,900 tonnes of Label Rouge salmon was produced and exported. To be certified by the Label Rouge assurance scheme, farmers must meet strict quality control standards set by the French authorities, providing their fish with a natural protein-heavy diet that helps further enhance taste and texture.
Tavish Scott, chief executive of Salmon Scotland, said in a press release: "Over the next three years, we want to increase the share of Label Rouge certified fish to over 15 percent, making it the real jewel in our exporting crown. Label Rouge is not just a brand for our farmers – its higher value means higher revenues, which support the Scottish economy, fund public services, help rural communities thrive and creates jobs."
Su Cox, chair of Scottish Quality Salmon, which sets the quality and promotes Label Rouge Scottish Salmon, added: "Our fish are grown under strict quality control standards and certified by an exacting quality assurance scheme that is recognised worldwide and guaranteed provenance."
She concluded: "Through engagement campaigns we have developed this standard into an internationally recognised quality brand. We believe we can now extend our Label Rouge exports to reach new highs over the coming years."