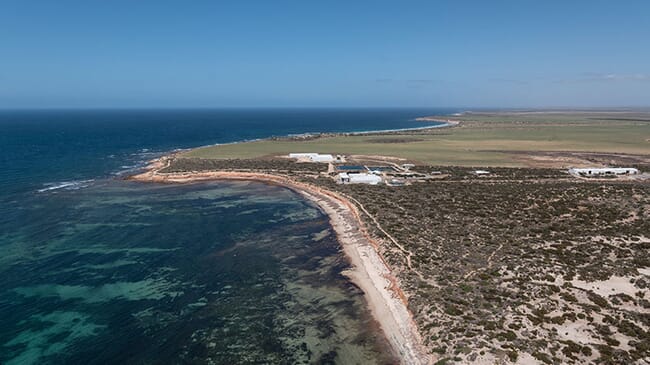 Asparagopsis armata and Asparagopsis taxiformis occur naturally in the waters of Spencer Gulf, South Australia, the use of which as a feed ingredient has been shown to significantly reduce the methane output of livestock, particularly cattle.

In a statement announcing the collaboration Clean Seas and CH4 say that "the complementary production of kingfish and Asparagopsis represents an opportunity to offset the carbon and nitrogen output of aquaculture while at the same time expediting the grow-out of Asparagopsis".
As part of the collaboration, Clean Seas will provide infrastructure and nutrient enriched water at its Arno Bay hatchery, and CH4 will provide the intellectual property and operating capability to propagate and harvest pilot commercial quantities of Asparagopsis at Clean Seas' facility.
CH4 will immediately begin site preparation activities and the pilot programme is expected to run for an initial period of three years, with options to extend for further periods.
"The estimated revenue to be generated, and the quantity of methane, carbon and nitrogen to be abated is not quantifiable at this stage, however these factors will be disclosed to the market once known," state the companies.
"If successful, the study isCH4 Global expected to confirm Asparagopsis as a suitable feed ingredient that can significantly reduce methane output from livestock, and while grown in synergy, have the potential to reduce the nitrogen and carbon footprint of kingfish production, and reduce cost of production," they add.
Both Clean Seas and CH4 say that they strongly believe in the future opportunities associated with the blue economy, with a focus on the sustainable use of ocean resources for economic growth, improved livelihoods and job creation, and the preservation and health of the ocean's ecosystem.