Jellyfish drive Grieg Seafood from Skye
Grieg Seafood has decided to discontinue its operations on the Isle of Skye following the jellyfish-related death of 627,000 thousand salmon.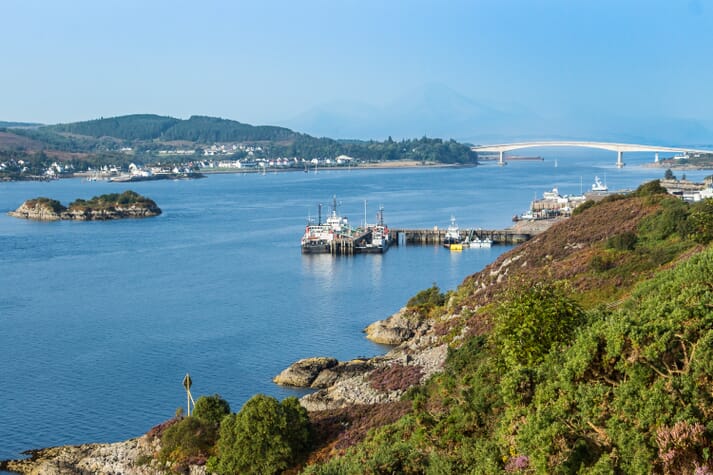 The incident, which equated to 1,500 tonnes of dead fish, worth £8.5 million, affected two of the company's five farms on Skye, both of which are set for immediate closure.
The remaining three will be closed after they are harvested in the coming two quarters. The company is now looking into selling the sites.
"Following an incident of high mortalities, parts of the operations will be liquidated immediately," the company said in a press release today.
"Combined with weak market prices impacted by the covid-19 pandemic, and low harvest weight, the event will impact Grieg Seafood's result for the third quarter negatively with approximately NOK 100 million. Remaining fish in the area will be harvested in Q4 2020 - Q1 2021, with expected high cost as a result of the incident," the statement continued.
"There are few operational synergies between Grieg Seafood's main operations in Shetland and the five farms on Skye due to the long distance between the areas. With limited potential for increased volumes and challenging conditions for operational integration reducing ability to mitigate and control biological challenges, Grieg Seafood does not see potential to maintain operations with the fish welfare and production cost standard that it has for the rest of the company under the current structural set-up," it added.
CEO of Grieg Seafood ASA, Andreas Kvame, said: "In this area, it has proven difficult to maintain the fish welfare and production standard we have in the rest of the company, due to the long distance and weak operational synergies between our main operations in Shetland and the five farms in Skye. Therefore, we see no other choice but to liquidate our operations in Skye, as we look for alternatives for the sites outside the company. Our staff in Skye has done a tremendous job despite less than optimal conditions, and I want to thank them for their hard work and dedication to Grieg Seafood."