The land-based farm, which has a production capacity of 1,000 tonnes a year, was developed with finance obtained from the European Union's Cohesion Funds. Most recently, Jurassic Salmon secured some PLN 1.75 million (€410,000) in funds from the EU's Operational Programme for Fisheries and Sea (OPFS) this allowed the Polish business to purchase essential equipment for the farm in Janowo.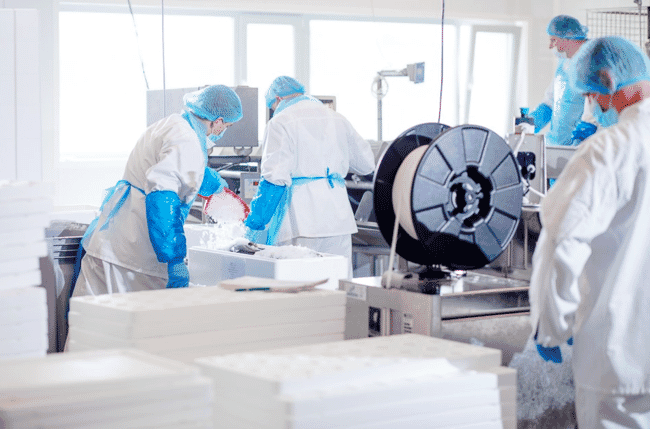 "The funds that we obtained from the European Union put no constraints on us, so we can continue to develop and try out various sources of EU funding, but also negotiate with potential entities interested in joint investments in modern aquaculture. We want to talk with all interested parties… and we know what potential lies within sustainable aquaculture," Tomasz Karapuda, the president of the company's management board and its co-founder, told local news site Portalspozywczy.pl. "We already have some experience [in fish farming], some know-how that we fought hard to gain, and we are now looking for partners who would like to jointly create something special, trust us and cooperate with us."
The facility, which covers 9,000 m2, is the world's first fully-organic Atlantic salmon farm to use geothermal resources from 150 million years ago, namely water from the Lower Jurassic period.
Set up in 2013, Jurassic Salmon opened the Janowo farm, in north-western Pomerania, in June 2015.