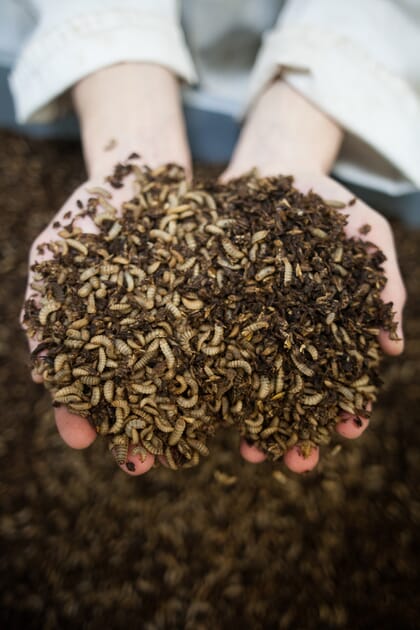 The alternative protein sector provides an invaluable source of products that can replace aquafeed proteins sourced from wild fisheries, and as such investment into this sector is important for driving the sustainability of the aquaculture industry.
According to an Eat and Beyond press release, Goldbloom is positioned to become a "leader in the black soldier fly industry" and will provide a sustainably produced protein that can be used "to feed livestock and aquaculture, as a raw material in the pet food and treats industry, and in cosmetics and pharmaceutical production, all while creating a by-product of naturally fertilised soil".
Goldbloom claims that protein sourced from their black soldier fly larvae is a "compelling option in the search for sustainable protein sources" due to the ability of the larvae to feed a wide range of organic waste materials, efficiently converting this into "a valuable protein source"; the absence of antibiotics and other harmful chemicals in the production process; low land use requirements; and the versatility of the protein produced, with aquafeed being only one of many potential end products.