Aqua-Spark is an investment fund with a focus on sustainable aquaculture businesses around the world.
By investing into small-to-medium enterprises that are working toward the production of safe, accessible aquatic life, such as fish, shellfish and plants, in ways that do not harm the world's oceans, Aqua-Spark is committed to building and scaling aquaculture operations as a means towards helping solve looming environmental and food security challenges over the long-term, said Mike Velings, Co-founder and Managing Partner, Aqua-Spark.
"Sustainable fish farming is a multifaceted complex. We look to replace certain ingredients in fishfeed, such as fishmeal, fish oil and terrestrial animal products. We look for species that have a sensible food conversion ratio and that are not too vulnerable to disease. We look and strive for best husbandry practices, reducing and avoiding antibiotics and so on," commented Mr Velings.
Launched in December 2013 Aqua-Spark has since then raised $10 million for investments into sustainable aquaculture. The company aims to increase the fund to $400 million and to build a portfolio of 60-80 companies by 2025.
For its first round of investments, valued at $4 million, Aqua-Spark is investing in new sustainable fish feed ingredient from Calysta and into developing a sustainable aquaculture industry in Africa through Chicoa.
"We chose Calysta because it offers a perfect, sustainable, healthy replacement for fishmeal. And Calysta will do so at a scale that will have a real impact throughout the industry. We also expect our portfolio companies to benefit from their product," explained Mr Velings.
"Chicoa is part of our wider strategy for sub-Saharan Africa, where we plan to invest in multiple integrated tilapia farms in different regions, combining best practices. Together with our partners, such as WorldFish, we aim to create a platform to help these companies excel. Chicoa's founders have decades of experience in tilapia farming in Africa and are our first foothold on the continent."
Fish Feed From Microbes
The company's first investee is US-based biotechnology company, Calysta, which is developing a sustainable, healthy, environmentally sound and cost-competitive alternative to fishmeal called Microbial ProteinTM.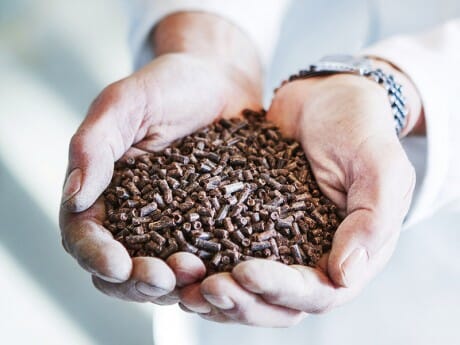 Microbial Protein is the product of a natural fermentation using a naturally occurring organism. It belongs to an established class of food/feed ingredients generically referred to as single cell protein.
The methane-eating microbe produces protein that has a nutritional value almost identical to fish
meal.
"The product is a non GMO, non animal, non vegetable source of protein that is of a high quality and does not compete in any way with the human food chain," said Alan Shaw, Ph.D., Calysta President and CEO.
As the product is produced in modern, state of the art equipment and requires minimal land and water use, it has an extremely low environmental footprint. Its carbon footprint is also smaller than that for soy.
"With significant increase in global demand for food and protein in particular, at a time when land and water use is reaching unsustainable, almost critical levels the demand for our product could not be higher," said Mr Shaw.
Microbial Protein is already registered in Europe as a feed ingredient for a broad range of animal class including fish and the company recently announced that its microbial protein product FeedKind™ will be available in the UK and Norway salmon market from 2018.
"FeedKind Protein can replace fishmeal and soy protein with a nutritious, naturally occurring protein, and offer consumers a new option that is sustainable and healthy. It can also contribute to the aquaculture industry's need for sustainable products to meet increasing global demand for new sources of protein," continued Mr Shaw.
Developing Sustainable Aquaculture in Africa
The second investee is a fish farm located in Mozambique, Africa, and run by Chicoa which has over 20 years of experience in Southern African aquaculture and excellent sustainability practices.
Aqua-Spark noted that Chicoa's team and operations stand apart for their experience and sustainability practices which present a unique and important opportunity in Africa.
The Aqua-Spark investment is helping to fund the expense of creating a vertically integrated Nile tilapia (O niloticus) farm in Lake Cahora Bassa which will produce 3000 tonnes per year for local consumption and regional export.
As well as on-growing cages, the project also includes a hatchery and feed plant which will help to overcome many problems that African fish farmers have with the poor availability of seed sock and quality feeds.
"Feed will be created from local feed ingredients such as maize and soya from small scale farmers," said Chicoa Co-founder, Gerry McCollum.
By sourcing ingredients locally and selling to the local market, the project is helping to provide jobs whilst helping meet Africa's need for affordable protein. The farm should also help fish farmers on a wider scale as it provides another source of good quality feed and fingerlings.
Chicoa's project is also important for part of a larger strategy to help develop sustainable aquaculture in sub-Saharan Africa. This region currently faces logistical, expertise and economic challenges. There is also the problem of a lack of clear legislation and policy and high predation problems, including theft.
Importance of Overcoming the Challenges
With the world's population expected to reach 9.6 billion by 2050, driving a bigger demand for affordable protein, the need for sustainable aquaculture in both developing and developed countries is crucial. The investments in Calysta and Chicoa are therefore helping to make those important changes on the path to a more sustainable aquaculture industry.
While both companies are addressing challenges faced on the path to sustainability, Dr Aaron McNevin, WWF's Director of Aquaculture, said that the importance of the investments is that there is a producer of new technologies (Calysta's fish meal replacement) and a user of that product – Chicoa's fish farm.
"There have been many attempts at fish meal replacements and there are few examples of the transfer of product or technology from R&D to application. This set of investments marries the two components which can help mainstream the technology," said Dr McNevin.
"Simply put, there is a very large opportunity for aquaculture to expand to provide fish protein for both the developing and developed world. One of the key limiting factors is the reliance on wild harvested fish for incorporating into aquaculture feeds. If the industry can embrace the alternative sources of fish meal, it can leapfrog beyond this limiting factor and expand."
Without these types of technologies, aquaculture, especially the growth in farmed carnivorous species, is bottle-necked by availability of wild fish resources. When we rely on a natural wild fishery to replenish itself, we stifle aquaculture growth or risk over-exploiting wild fisheries, Dr McNevin concluded.
Find out more about AquaSpark, here.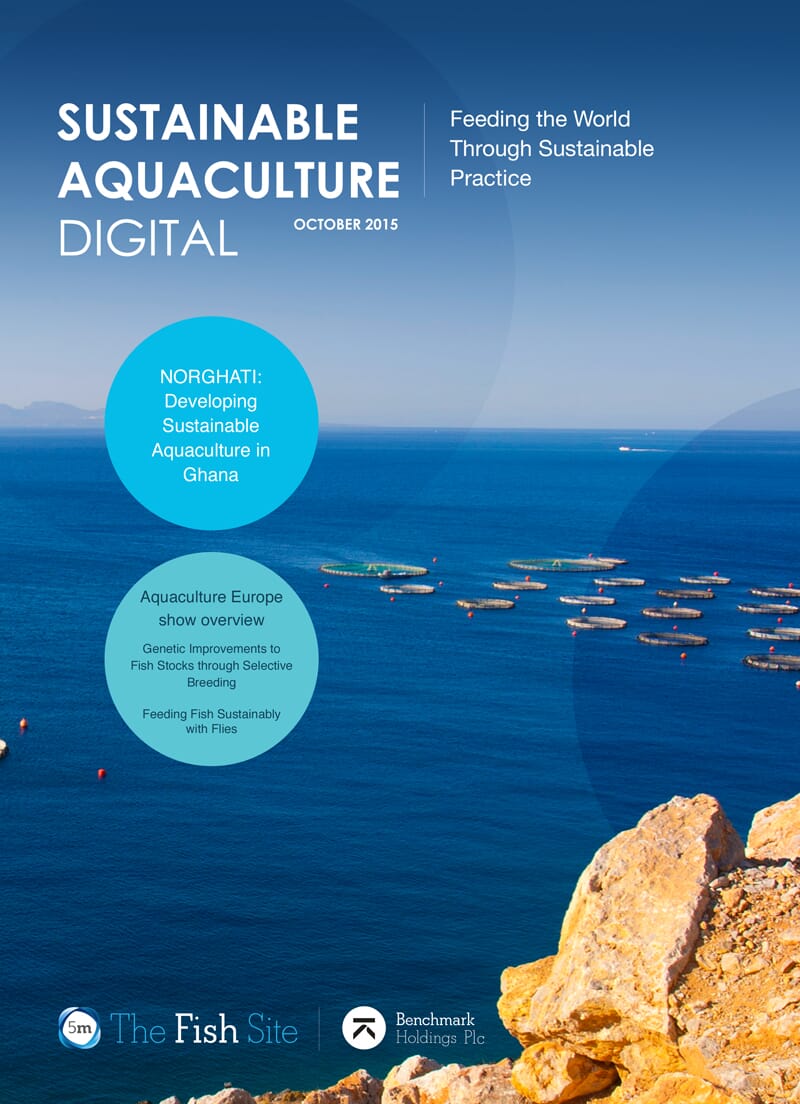 This article was taken from the August 2015 Sustainable Aquaculture Digital.

To sign up for the October 2015 edition, please click here.