Following an agreement signed this month, INVE do Brasil, the Brazilian branch of INVE Aquaculture, is collaborating closely together with Escama Forte to guarantee the adequate distribution and implementation of their products on the Brazilian aquaculture market.
By combining the benefits of INVE Aquaculture's world-leading know-how in nutrition, health and environment solutions for fish and shrimp with Escama Forte's powerful distribution network, the two companies aim to provide even better service and support levels to their Brazilian customers.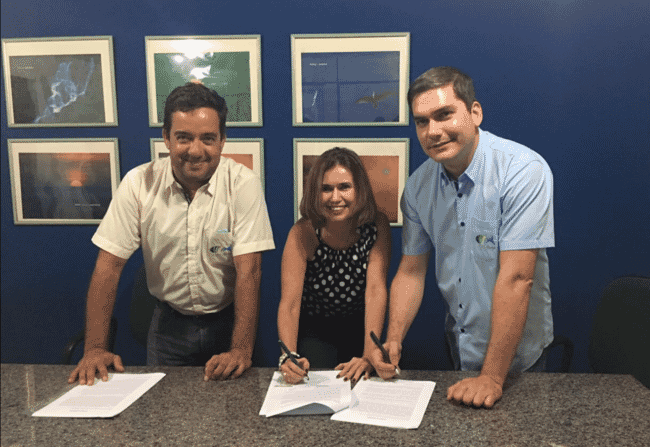 For Escama Forte, INVE Aquaculture's biotech know-how, international reputation and high-quality product references are a valuable addition to the existing portfolio. INVE Aquaculture on their part will benefit from Escama Forte's adequate field presence with technical and commercial teams throughout Brazil's most important aquaculture regions.
This will allow INVE Aquaculture to reinforce one of its main ambitions: to care for the growth of aquaculture by being the preferred knowledge partner for aquaculture businesses worldwide. Together with Escama Forte, INVE Aquaculture aims to bring the best and newest biotechnological solutions and expert advice within the reach of local Brazilian aquaculture entrepreneurs.
To guarantee optimal service levels sprouting from this new collaboration, INVE Aquaculture and Escama Forte have already started organizing joint training sessions for their commercial and technical support teams. Dedicated teams on both sides are looking forward to applying their combined know-how to the benefit of their clients in the field.