Kristina Landsverk, Chief Veterinary Officer of the Norwegian Food Safety Authority and Birna Mørkøre, Chief Veterinary Officer, Food and Veterinary Authority Faroes will be both be speaking about infectious salmon anaemia (ISA) at the two-day Edinburgh event. Meanwhile, Scotland's chief vet, Sheila Voas, will be there as a delegate, as will representatives of the veterinary authorities from the Isle of Man and Newfoundland – a mark of the high profile nature of the event.
President of the Fish Vet Society, Matthijs Metselaar, is looking forward to the gathering and told The Fish Site: "The conference is unique due to being so focused on practical applications of new techniques and technologies. While many other veterinary conferences concentrate on the latest research papers, the FVS always invites industry practitioners. Those with boots on the ground."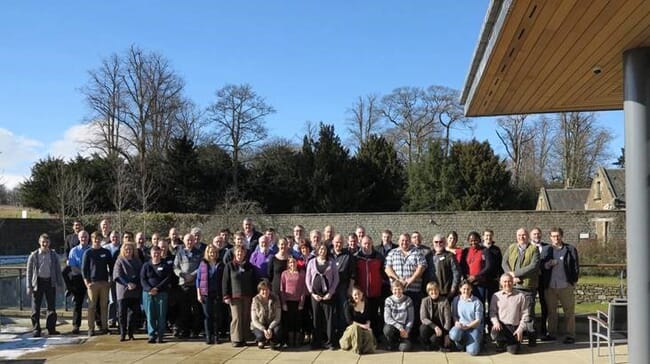 Other key sessions include one devoted to the welfare of fish during the slaughtering process – chaired by Cargill's Dave Robb – which will give a very comprehensive overview of the past, current and future status of welfare during slaughtering. It is also set to include overviews of some of the latest fish stunning technologies to be developed in recent years.
Meanwhile the clinical club session on the second day is set to feature a run-through of Benchmark's revolutionary CleanTreat system, which uses a unique filter to prevent the discharge of chemicals from bath treatments – in particular lice treatments for salmon – into the sea. Following successful trials of the device in Norway, it is a session that is likely to generate a buzz, as the device has huge implications, not only for fish welfare and the environment, but also for salmon producers whose production capacity might be currently constrained by limited chemical discharge consents.
To register for the event, which takes place at a new venue – the Houston house Hotel, Uphall, West Lothian EH52 6JS – on 20-21 March, and includes dinner on the 20 March, click here.
"As well as once more attracting an impressive array of speakers, in particular from the UK and Norway, around 75 delegates have already signed up – given that there are only 100 spaces, it would be worth registering as soon as possible," Matt observes. "It is a very good opportunity to catch up with colleagues in the field."