The biotech company, which has its processing plant in Gouzeaucourt in Northern France, is a pioneer in the production of high-quality protein from black soldier flies (Hermetia illucens).

"Insect breeding is the future," said the company's commercial director, Maye Walraven, stressing the need for natural and sustainable solutions to feed the growing world population and to protect our planet.

"InnovaFeed's innovating insect rearing process is deployed on an industrial scale to address the strain on quality protein to support the growth of sustainable aquaculture. Furthermore, our activity restores insect to its natural function in our ecosystem as part of the natural diet of most fish species," Walraven noted.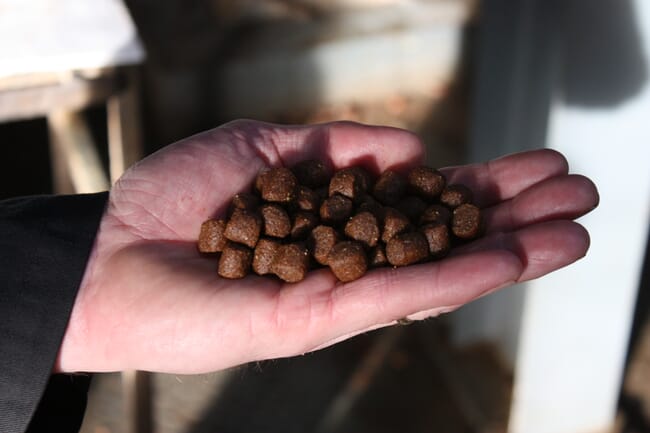 InnovaFeed's production plant is in Cambresis, one of the areas that generate the most agricultural by-product in France.

The company employs waste originated by the cereal and sugar agro-industries to create a substrate where the larvae grow, noted Pietro Serratore, project manager at Friend of the Earth, adding that the company's production process utilizes those by-products locally and is waste-free.

The firm collects the insect dejection to produce fertilizers and optimizes energy efficiency thanks to high-performing equipment and materials, Serratore added, pointing to Friend of the Earth's stringent environmental targets.

"It's the first time that a company receives both Friend of the Sea and Friend of the Earth certifications," Serratore also pointed out.

Friend of the Sea is an international certification standard that attests sustainable practices in fisheries, aquaculture and in fishmeal and fish oil production".

Friend of the Sea logo is widely recognized across international markets, certifying stringent controls over environmental, economic and social responsibility.

Friend of the Earth is an international certification standard that attests sustainable practices in the agriculture and animal husbandry sectors.