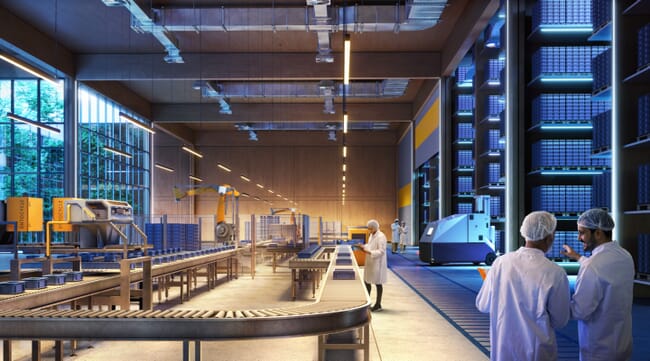 Announced this morning, the partnership between Bühler - a processing technology company - and Entocycle - a UK-based insect technology specialist - will provide solutions and expertise to serve customers in the insect-farming industry, covering the multiple steps of development, from concept and basic engineering to execution of black soldier fly (BSF) facilities worldwide.
So far, one of the challenges of the highly promising insect industry has been how to ensure a steady supply of young larvae at an industrial scale. While specialized breeding service companies exist in certain regions, in large parts of the world, there is no alternative to having an in-house breeding operation. With this partnership, Bühler and Entocycle address this challenge by offering scalable end-to-end solutions that significantly reduce the time to market for companies building an insect facility.
Andreas Baumann, head of market segment insect technology at Bühler, commented on the changes within this aspect of the industry, and how companies venturing into this sector now have access to invaluable assistance from experienced companies.
In a press release, he stated: "While the pioneers in this industry had to develop their own technology out of necessity to ensure robust BSF breeding, companies now venturing into this industry will be able to rely on a proven and scalable solution".
"The industrial use of BSF is rapidly gaining traction among businesses seeking alternative feed protein sources and more sustainable practices. To accelerate scaling this industry we must contribute to lowering the hurdles for companies to enter this business," he added.
During the last 10 years, Bühler has been developing its capabilities in the insect protein industry and has already completed a number of relevant projects in the field. In 2019, Bühler supported Protix in the realization of the world's first commercial BSF plant in the Netherlands and this year Bühler delivered Agronutris' first industrial BSF plant in France.
Keiran Whitaker, founder and CEO at Entocycle, commented on his excitement to partner with Bühler to provide a much needed service to the insect-farming industry.
He said: "We are incredibly proud to partner with Bühler, a company with 163 years of illustrious history. Our team is really excited to work with Andreas Baumann and his team to deliver large-scale BSF facilities around the world and make the impact that we know BSF farming can make in creating a more sustainable and efficient global food system".