Sponsor message
Are you trying to break into aquaculture industry or already working in the field and looking to gain additional expertise for career development?
Indian fish farmers offered new online learning app
A new app to disseminate the latest freshwater aquaculture technologies to the country's fish farmers has been launched this week.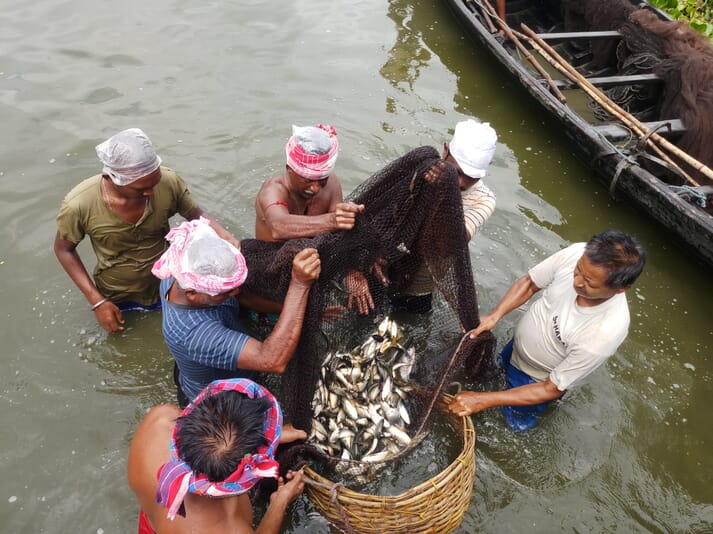 Developed by the ICAR-Central Institute of Freshwater Aquaculture (ICAR-CIFA), Bhubaneswar, with the funding support of the National Fisheries Development Board (NFDB), Hyderabad. It was launched by India's fisheries minister, Giriraj Singh.
Called Matsya Setu, the app has modules divided in species and subjects where renowned aquaculture experts explain the basic concepts and practical demonstrations on breeding, hatchery production and grow-out culture of species including carp, catfish, ornamental fish and pearl mussels, according to The Press Trust of India.
Better management practices relating to the maintenance of water quality, feeding and health management have also been included. The modules are divided into small video chapters for the convenience of the learners, along with additional learning materials. Test options have also been provided for self-assessment.
Sponsor message
UMass Sustainable Aquaculture Online Courses Aquaculture is an increasingly important source of safe, nutritious, and sustainable seafood for people worldwide. Globally, aquaculture production must double by 2030 to keep pace with demand. These increases in demand for aquaculture products, food security considerations, and job creation have generated an increased need for skilled workers.
Discover how you can be part of this rapidly expanding industry.
Upon successful completion of each course module, an e-certificate can be auto-generated. Farmers can also seek advice from experts.