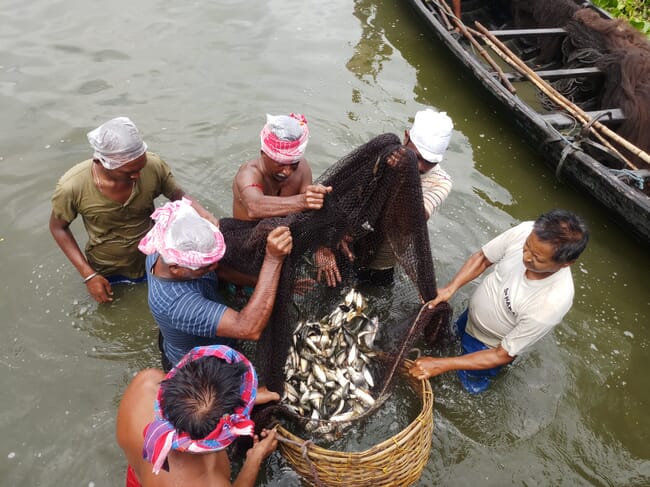 Developed by the ICAR-Central Institute of Freshwater Aquaculture (ICAR-CIFA), Bhubaneswar, with the funding support of the National Fisheries Development Board (NFDB), Hyderabad. It was launched by India's fisheries minister, Giriraj Singh.
Called Matsya Setu, the app has modules divided in species and subjects where renowned aquaculture experts explain the basic concepts and practical demonstrations on breeding, hatchery production and grow-out culture of species including carp, catfish, ornamental fish and pearl mussels, according to The Press Trust of India.
Better management practices relating to the maintenance of water quality, feeding and health management have also been included. The modules are divided into small video chapters for the convenience of the learners, along with additional learning materials. Test options have also been provided for self-assessment.
Upon successful completion of each course module, an e-certificate can be auto-generated. Farmers can also seek advice from experts.