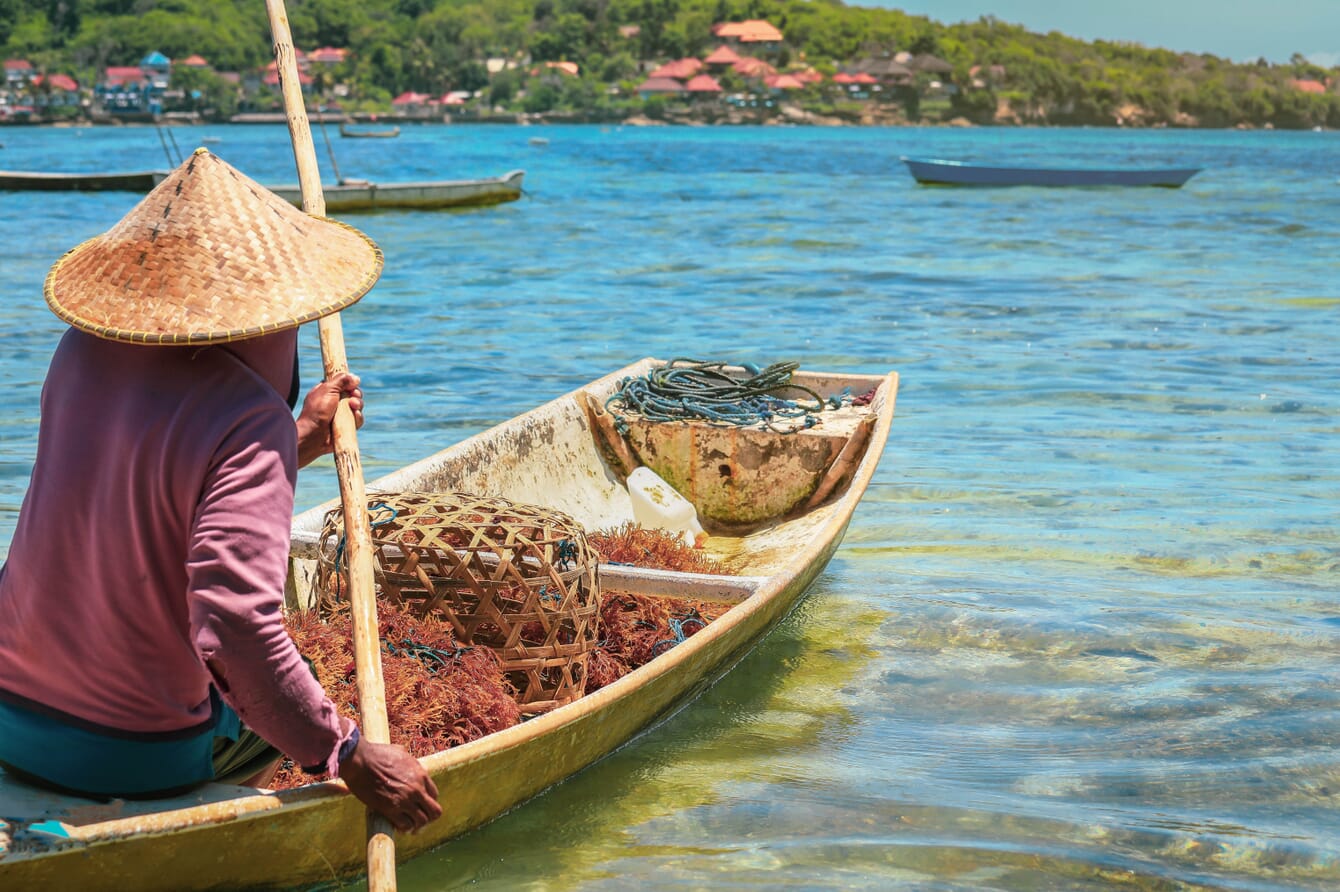 A Greener Blue, a global storytelling initiative celebrating the International Year of Artisanal Fisheries and Aquaculture (IYAFA 2022), is looking for independent farmers and fishermen to tell their stories.
The initiative was launched by the Lexicon of Sustainability and the Global Sustainable Seafood Initiative (GSSI), with technical support of the Food and Agriculture Organisation (FAO). It aims to showcase the vital contributions that small-scale fishers, fish farmers and fish workers provide to support healthy food systems and help eradicate poverty through the responsible and sustainable use of seafood resources.
"IYAFA 2022 aims to raise awareness on the role of small-scale fisheries and aquaculture, strengthen science-policy interaction, empower stakeholders to take action, and to build new and strengthen existing partnerships. To make this happen, small-scale aquatic food producers need to speak for themselves and this initiative is one way to do this," noted Nicole Franz, who leads the equitable livelihoods team in FAO's Fisheries and Aquaculture Division in Rome.

To support this work, The Lexicon is looking for people from the seafood sector to take part in a Storytelling Lab, providing skill building and mentorship through its award-winning "total storytelling" methods. Selected participants for the Storytelling Lab will receive GoPro cameras to keep.
"The resulting stories aim to not only bring greater visibility to the unsung heroes of the oceans addressing climate change and safeguarding our ecosystems, but these stories, combined on a digital platform will be a useful tool for building responsible businesses and supporting local communities with more sustainable practices," the Lexicon explains in a press release.
"A Greener Blue uses stories to celebrate the dedication and diversity of people working to improve a foundational aspect of global food systems," noted Douglas Gayeton and Laura Howard-Gayeton, co-founders of The Lexicon.
"It's a movement that has the potential to reshape the entire seafood sector and healthier oceans for a more sustainable future," they add.
A Greener Blue is a global call to action that is open to:
Creatives and storytellers with a passion for food and the willingness to support small scale fisherpeople and experts worldwide.
Food activists working to change open sea fishing and aquaculture.
Members of fishing and indigenous communities that support their communities, share their story and protect their way of life.
Local and international NGOs working everyday with actors across the whole value chain to create more sustainable seafood models.
Distribution of these stories will be varied and wide, including representation through a series of short documentaries, a dedicated web platform and traveling exhibits. They will also be integrated into Seafood MAP, a globally accessible knowledge-sharing platform that provides new ways for all stakeholders to learn, connect, and find solutions - opening a world of opportunities for accelerating seafood sustainability.
"Small-scale operators are significant contributors to global seafood production, yet they often lack the means, resources, and incentives they need in order to grow into sustainable, thriving members of their communities," said GSSI's Herman Wisse.
"GSSI's Seafood MAP has the power to transform that. With the support of A Greener Blue, the Seafood MAP platform will harness the visibility of smallholders and encourage continuous improvement, providing a tangible tool to help deliver the vision of the International Year of Artisanal Fisheries and Aquaculture."
How to apply
Individuals and teams of passionate storytellers, activists, members of fishing and indigenous communities and non-profit organisations that wish to participate and contribute to this global initiative can learn more at www.thelexicon.org
The application deadline is 15 August and the Storytelling Lab will take place online on 22-26 August.