Norwegian aquaculture venture Norcod has achieved another landmark result as it continues its journey to become the world's leading supplier of premium-quality fresh farmed cod on a year-round basis.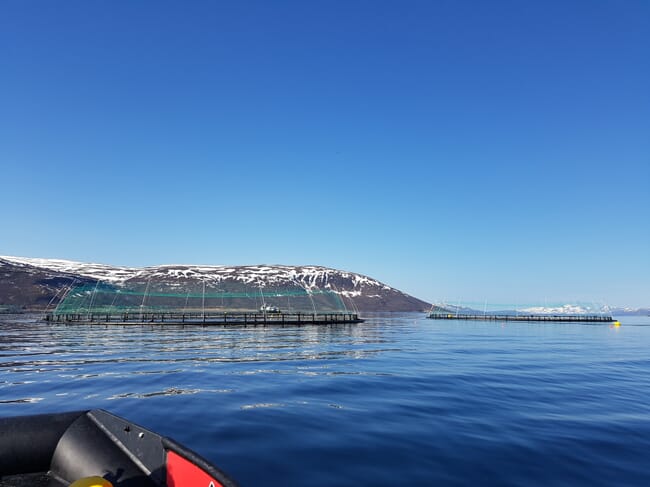 The company has just completed the harvest of its first pilot batch of fish that went into the sea in January 2020.
The fish had a BFCR (biological feed conversation rate) of 1.007 achieving even better feed utilisation than expected.
"We used 1.007 kg feed to get 1 kg of cod across the site, in one pen achieving a BFCR of 1 straight, which is absolutely fantastic," said Norcod production director Rune Eriksen.
Eriksen was responsible for formulating the feeding strategy in Norcod, but is keen to give most of the credit to Norcod employees for their hard work.
"I'm personally delighted but this is all down to the dedication of our site technicians caring for the fish on a daily basis and ensuring the feeding regime is executed precisely," he said.
The fish had an average weight of 3.7 kg and have all been sold to the European and North American market. "We've received very positive feedback on the quality of the product, with one whitefish category manager at a Spanish buyer writing simply, 'It's perfect!'" said Norcod CEO Christian Riber.
He adds this kind of feedback is very motivating for staff on the ground across all the company's sites as well as the commercial managers. "It cements confidence in our business case proving that cod farming is viable not just on paper, our focus on responsible farming and fish welfare, and in our ultimate objective to provide a source of healthy protein for a hungry world," he added.
Norcod has invested in both genetics and new technology to maintain the company's positive trajectory. The company has also invested in innovative and environmentally-friendly production methods like batter-powered service boats. Other key developments this quarter include construction on a new cod fry facility and recruiting additional operational personnel.

The company reported its third quarter results on 4 November. View and download the report here.