Icelandic fishing leader invests £26 million in land-based salmon facility
The aquaculture arm of Iceland's Samherji has unveiled a $26 million capital increase and appointed former Mowi CEO Alf-Helge Aarskog to its board.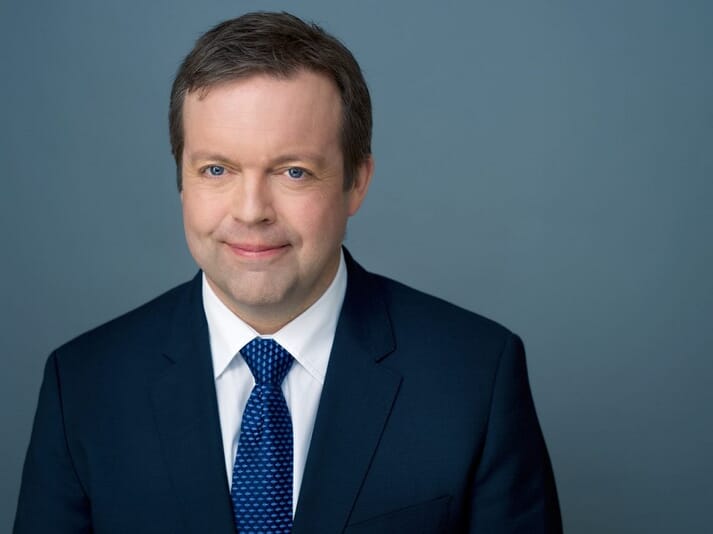 Samherji plans to use the $26 million to build a pilot land-based salmon farming facility in Öxarfjördur, in Northeast Iceland. They will also design and construct a 40,000-tonne salmon farm in the Resource Park next to the Reykjanes Power Plant in the Reykjanes Peninsula.

This is the first phase of a share capital increase of $56.5 million that has already been approved. Following the share capital increase, a new board will be elected in Samherji Fish Farming at the company's annual general meeting. Norwegian Alf-Helge Aarskog, former CEO of Mowi and one of the world's most experienced experts in the field of aquaculture, has invested in Samherji Fish Farming and will join the company's board of directors.
A press release issued by Samherji said that, "Aarskog's board participation is a significant vote of confidence for Samherji Fish Farming and its ambitious plans for land-based aquaculture."

Speaking about Aarskog's board appointment, Jón Kjartan Jónsson, managing director of Samherji Fish Farming said, "there are few people in the world who have more experience in fish farming than Alf-Helge Aarskog. An individual with vast knowledge and experience in international aquaculture and a large network is now joining the board to take our knowledge to the next level.
"This is a great recognition of Samherji's development of land farming over the past two decades," Jónsson concluded.
Doubling the size of the Öxarfjördur site
Samherji Fish Farming is involved in all stages of aquaculture and processing, from roe to the consumer. The company currently operates five farms and two processing plants, specialising in land-based Arctic char and salmon. Until now, Arctic char has been the majority of the production, but development is currently underway for a significant increase in salmon farming. The company has begun expanding its land-based farming site in Öxarfjördur.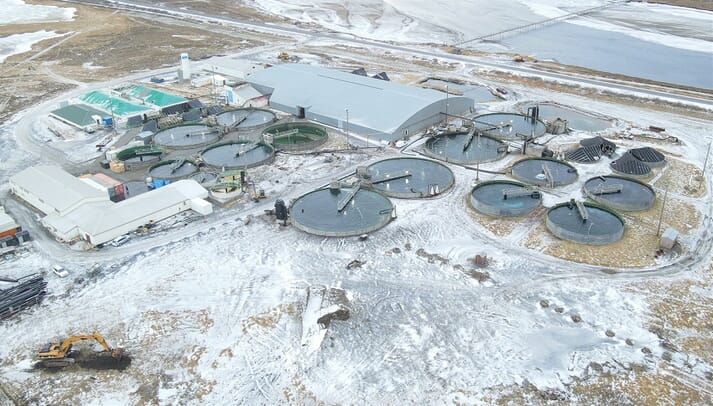 The facility produces currently 1,500 tonnes of salmon annually, but production will increase to 3,000 tonnes when the pilot project is completed. According to current projections, fish will enter the new tanks on-site by the end of 2022. For several years, the farm in Öxarfjördur has stood out as one of the largest land-based salmon farms in the world.
$340 million investment in Reykjanes
Samherji will build and operate a land-based farm in Reykjanes Peninsula with a production target of 40,000 tonnes of salmon annually. The fish farm will be in the resource park next to the Reykjanes power plant and will consist of a hatchery, a breeding farm, a processing plant and service buildings. The total investment is estimated at over 340 million USD.
Work on the environmental assessment and local planning for the facility is currently underway. The fish farm will be designed and constructed based on the new units in the Öxarfjördur pilot project.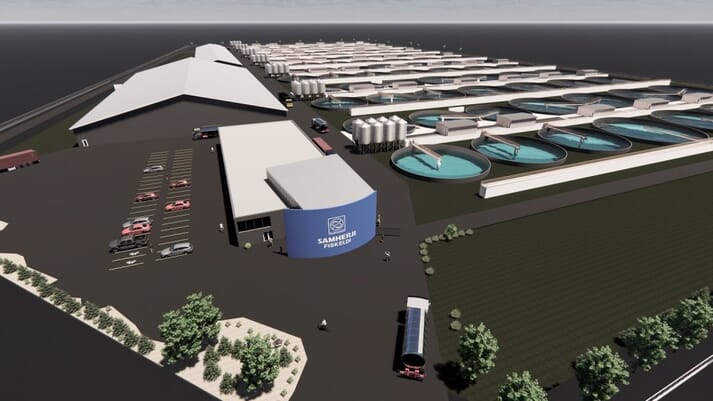 "I am honoured to be asked to take part in this project. The competence of the people in Samherji around fish and land-based farming is a great foundation," says Alf-Helge Aarskog.
Continuing, he said, "the fact that Samherji has produced Atlantic salmon and Arctic Char on land for a long period of time makes this the first land-based project I have looked at that I really can believe in. The location chosen for this project, with abundant resources of water and energy, makes the project extremely interesting.

"There are fascinating times ahead for Samherji Fish Farming. The company has ambitious plans and the ability to achieve them and become a leading company in salmon farming in the world. I am very excited about this project and look forward to participating in the development and growth ahead," Aarskog concluded.