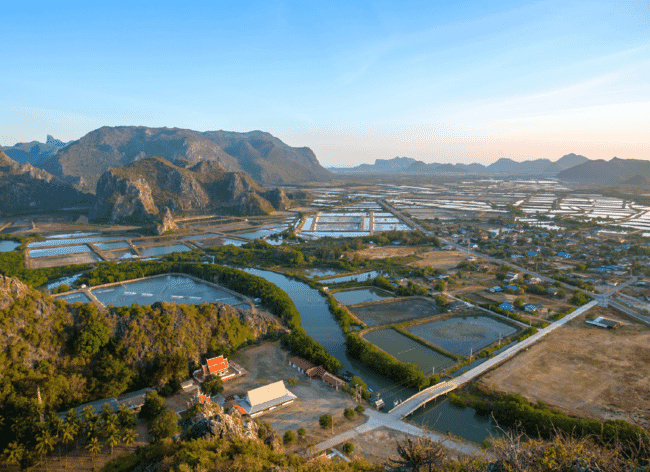 It provides three best practices in aquaculture management, as suggested by the Food and Agriculture Organization's Ecosystem Approach to Aquaculture: 1) spatial planning and zoning, 2) waterbody carrying capacity limits, and 3) aquaculture disease management areas. The guidance applies to seafood farming worldwide and uses Indonesia – a major aquaculture producer with ambitious aquaculture development goals – as a case study for implementation.

"Typically, aquaculture development and management have largely focused on siting, licensing, and monitoring at the farm level," the guide's authors wrote in an executive summary. "This perspective fails to acknowledge that aquaculture industries are dependent on public resources (namely water and space) and are tightly coupled to the surrounding ecosystems in which they operate. Even if a farm is operating at the highest level of performance, it is at risk if neighbouring farms or industries have poor environmental practices."

The guide includes actionable recommendations for both industry and government institutions that set policies in aquaculture producing areas. In particular, supply chain stakeholders are encouraged to work more closely with farmers and governments to initiate and support coordinated management practices to reduce environmental impacts and disease risks.

The guide has already been well-received in Indonesia. Dr Yudi Nurul Ihsan, Dean of the Faculty of Fisheries and Marine Sciences of Padjajaran University and a contributor to the guide, said it could be used as a model for fisheries development into the future.

"Aquaculture will save Indonesia's national economy as well as the local economy because it absorbs labour, alleviates poverty and supports Indonesia's food security," he said.

"SFP has been promoting a zonal approach to aquaculture for more than five years," said Anton Immink, SFP's aquaculture director. "This guide is a new way of not only sharing the importance of zonal management, but also providing clear, actionable recommendations for implementation."

"This guide gives companies like ours and governments of major aquaculture producers concrete scientific advice on what we need to improve with aquaculture producers and regulators," said Bill DiMento from High Liner Foods.