How the space sector can help shape aquaculture
The UK's growing space and satellite sector can play a vital role in improving global aquaculture production.
Technology can help improve forecasting, monitoring and communications for the global aquaculture industry, according to Jimmy Slaughter, solutions architect at the Scottish Centre of Excellence in Satellite Applications (SoXSA), who will be presenting a talk on the subject on 28 March.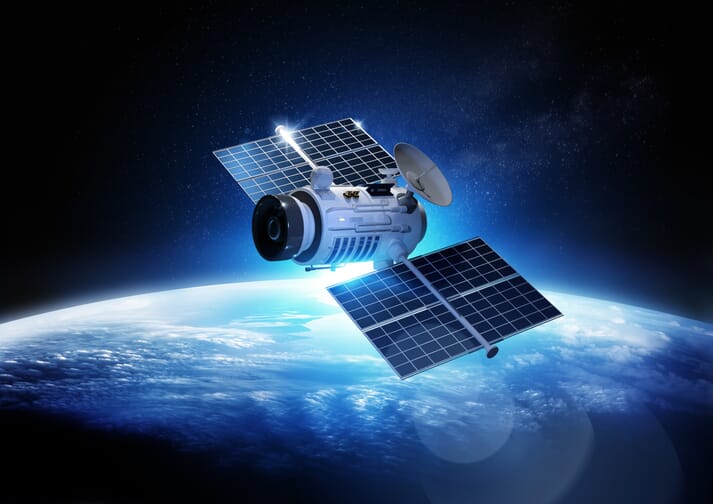 "If we get it right, the seas and oceans can help feed the world and offset the growing pressure on farmland. If we get it wrong, it could spell disaster for the environment," says Slaughter.
He is one of the industry leaders and experts attending the conference, Discover the Possibilities: Into the Blue, which is being held in Sunderland by the North East Satellite Applications Centre of Excellence.
According to Slaughter, the space and satellite sector could help Scotland meet its target of doubling the value of its aquaculture industry to £3.6 billion by 2030. Improved forecasting and monitoring data from satellites and communications technology can help fish farms prepare for potential problems such as algae blooms and minimise environmental damage caused by farmed fish stocks.
"It is not simply about opening more fish farms, but making them more efficient through better husbandry. Satellite predictions of weather patterns and sea temperatures help fish farmers to plan, while communications technology can improve connectivity, which is a major problem in remote areas, inshore and offshore.
"The people working in aquaculture are scientists who care deeply about animal welfare and the environment and with the support from their colleagues in the space and satellite sector we can help them make the most of technologies that can transform their industry," he says.
The conference will address the role of space and satellite technology in tackling issues such as using the sea for food and energy, trade and travel, improved communications for ports and shipping, and pollution.
Other speakers include Sean McCarthy, head of market intelligence at the Satellite Applications Catapult; Claire Barcham, commercial space director, UK Space Agency; Catherine Armour, director of customer division, UK Hydrographic Office and Rebecca Ball, creative director for Sunderland Culture.