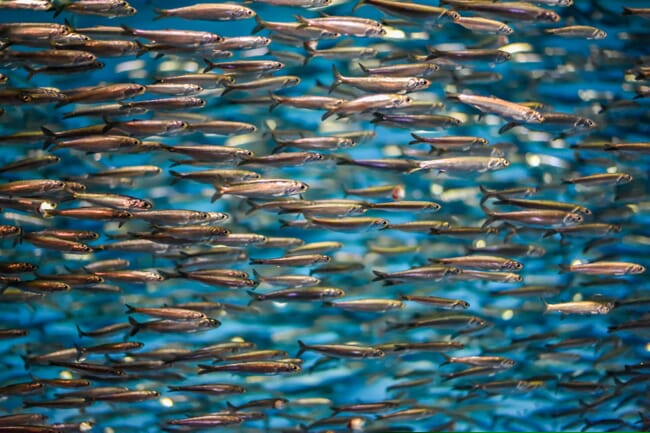 Seafood is one of the most-traded food categories in the world today. This makes the challenge to achieve full traceability more demanding than many other products: the seafood value chain is highly complex and relies on a multitude of stakeholders, some of them small, some of them huge.

At each stage, labelling is involved and the risk for accidental or intentional fraud is high. The marine ingredient sector is often regarded as a blind spot. Yet, it does play an important role in food production:
Marine ingredients, mostly fishmeal and fish oil, have long been a driving force in the feed sector due to their nutritional values that are well documented and underpinned by decades of science and research.
Being feed ingredients not only for fish (over 70% of marine ingredients are used by aquaculture) but also for pigs and chickens, they are also the bridge between the ocean and land-based agriculture.
Lastly, the significant share of fish by-products used to produce fishmeal and fish oil (one third) creates a link between the food sector and the marine ingredients industry.
A bridge means connection; it implies movement, circulation, transfer. How to ensure that the bridge is a robust, secure and efficient pathway? Traceability is the answer and to achieve this effectively, technologies are key. But first and foremost, traceability has to do with culture and behaviour. Full traceability can only occur if the most influential supply chain actors see value in using it. As often, progress relies on market-driven changes.
My conviction that progress will follow behavioural changes is based on MarinTrust*'s projects in 2021 and 2022, based on two pilots, one in the United Kingdom, one in Peru. The pilots demonstrated the variability of existing processes and their complexity in terms of data ownership and security. The importance of a data capture and exchange strategies was identified as highly variable across the supply chain. The pilots highlighted that data is already being collected. However, different levels of technologies and different languages are used in the process.
With those challenges in mind, how to move forward? Standardisation of data, collaboration and assurances are the key words. Marine ingredients are one piece of the jigsaw: to ensure that seafood is traceable from ocean to plate, other stakeholders must play their part, including other feed ingredient producers, whose products are mixed with marine ingredients to produce aquafeeds. Standardisation of data is key. Not only will it ensure interoperability; it will give the market the nudge required to see traceability adopted, not only as a technology, but as a mindset.
* MarinTrust has been providing assurances about responsible sourcing and production of marine ingredients for over a decade and up to 50 percent of all marine ingredients produced worldwide are certified against the MarinTrust standard.