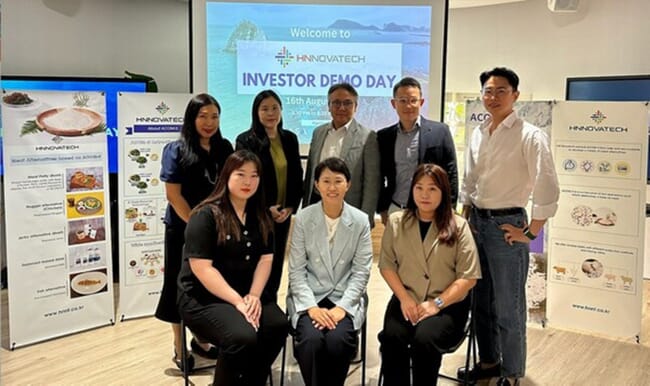 Last month a group of leading south-east Asian investors were treated to a first taste test of HN Novatech's signature ingredient, in an event in Singapore jointly organised by Singapore Tembusutech Innovation and Kilsa Global.

HN Novatech has 19 patents filed to date. The company specialises in developing sustainable, cutting-edge food ingredient alternatives. Acoms, the name of the protein it has extracted from seaweed, has been developed to impart the taste of meat to plant-based alternatives.
The company notes that their product is additive and preservatives free — causing it to stand out in a plant-based world full of artificial additives, chemical and flavour enhancers.

HN Novatech recently secured $4m in funding in its Series-A bridge round, with Logan Ventures as its lead investor, despite the fact that startup funding fell by 48 percent in the first half of 2023.
According to HN Novatech's CEO, Kim Yang-Hee, the alternative meat industry's surge in the US and Europe is mirrored in Asia, where Singapore's appeal to multinational companies is bolstered by its strategic location, skilled workforce, and government support.
"HN Novatech is seizing this momentum by establishing a presence in Singapore, positioning itself as a key player in the growing plant-based meat substitute market within the ASEAN region," she said.