High hopes for Ghana's first soldier fly facility
Cycle Farms, a French-owned biotechnology company, has opened its first insect meal production facility in Ghana.
The facility, which is located in Tema and opened on 2 April, is the first industrial-scale black soldier fly (BSF) larvae production site in Ghana. The company will use its insect meal to produce a complete feed for Ghana's tilapia industry.
The opening of the facility could help to reduce the country's fish feed prices, which are a major hindrance to the expansion of the aquaculture sector. Although substantial amounts of fishmeal are exported from West Africa to feed fish farms in Asia, almost all aquaculture feed in Africa is based on imported soya beans. The production of insect-based feed has been hailed by the FAO as a more sustainable alternative.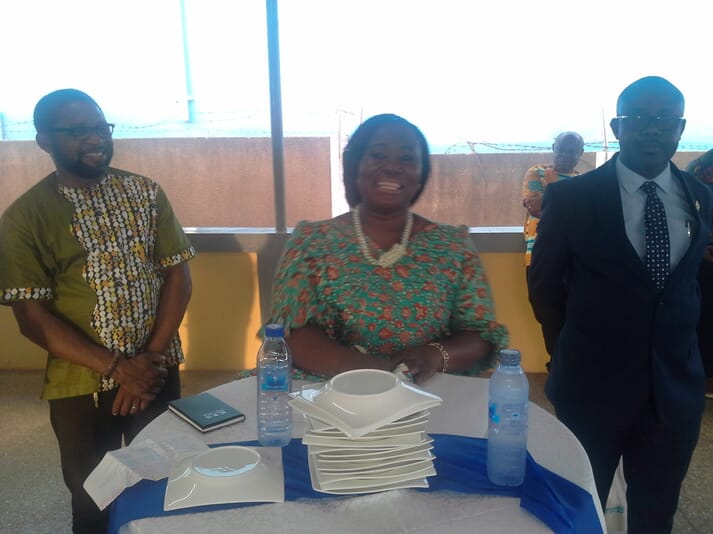 Marc-Antoine Luraschi, CEO of Cycle Farms, said that the company was attracted to Ghana by the stable economic environment and the maturity of the fish production sector. He aims to produce a relatively modest 3,500 tonnes of insect-based protein in 2019, but plans to steadily scale up production as the Ghanaian market grows.
Speaking at the opening, he said: "The company hopes to move to other African countries to support the aquaculture and poultry industries. Aquaculture is crucial to the African population's nutrition. Fish production needs to be increased to meet domestic needs, and local production will save substantial amounts which are spent on imports. We want to lend a hand in this area."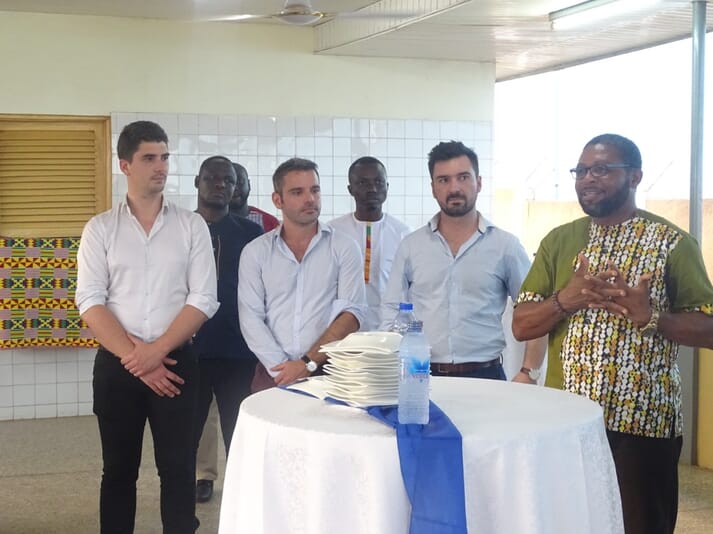 BSF (Hermetia illucens) are native to Ghana and have been studied by researchers at several institutions including the University of Ghana, the University of Development Studies and the Water Research Institute. The studies have concluded that BSF production is an environmentally friendly and economical form of protein production. At Cycle Farms Ghana (CFG), the larvae are fed with a range of locally-sourced fruit and vegetable waste.
The company then uses its internally-produced insects and several other ingredients to produce fish feed with a protein content ranging 33 to 56 percent, depending on the life stage of the tilapia.
Floran Laville, chief technical officer, said that: "The company's focus now is on the production of feed for fingerlings, because the products on the market are mostly imported. We are producing high quality feed which will enable the fish to achieve optimum size and health. This is crucial, if you want to harvest tilapia of high quality and size."
Although Cycle Farm's current strategy is to focus on fingerling diets, he does not rule out the possibility of providing tailor-made feeds to meet the needs of customers. And he sees possibilities for adding catfish and shrimp feeds in the near future.
Ghana's Minister of Fisheries and Aquaculture, Elizabeth Afoley Quaye, echoed the concerns of the country's fish farmers when she said that a major requirement for maximising aquaculture production is reducing the 70 percent of the fish farmer's budget spent on feed, and urged the company to address this. The minister commended the company for its innovative intervention and timely entry into Ghana's aquaculture industry.
It is very useful, she said, to have an alternative source of animal protein for feed production which does not compete with human consumption. Insects, she added, are naturally part of fish diets, while insect-based fish feed also has the advantage of promoting good growth and efficient FCR in the fish. She also said that the government expects CFG to follow an environmentally sound production process and pledged the ministry's cooperation with the company.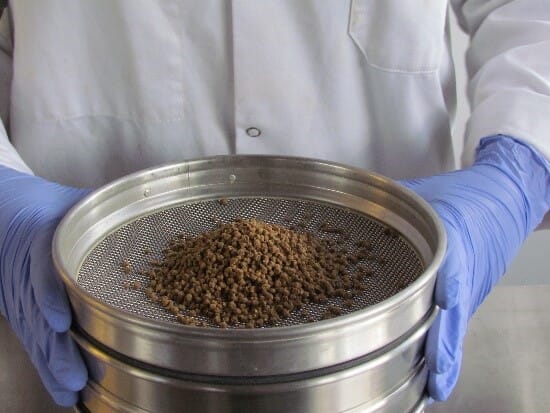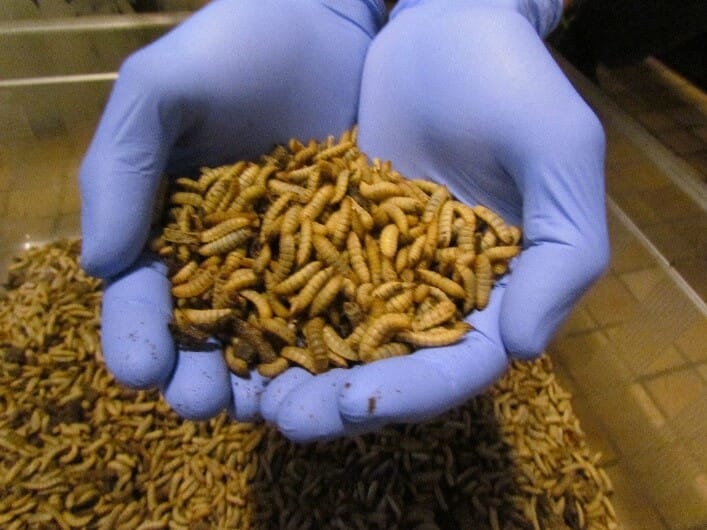 CFG's Ghanaian partner, Wisdom Abodakpi, said that the company is already making an impact on the local economy.
"We are providing employment… we already boast 70 employees in both direct and outsourced workforce, not to mention the huge quantities of raw materials we are sourcing locally from farmers. Cycle Farms Ghana is not just producing fish feed but also contributing to the ecosystem, as we process food bio-waste for our insects, which is a huge problem for government and society to manage," he said.
CFG's sales and business developer manager, Anaïs Legendre, added that: "In addition to moderate feed prices, customers can expect high quality feed and support on farming needs. Overall, our prices are moderate, especially when you take into consideration the protein content and the fresh nature of the feed. We are confident that our products will make a major impact on aquaculture. We are coming on stream at just the right time."