Stocking usually takes place up to the end of May end in Gujarat, with some further activity in June and July, but this is then brought to a halt by the onset of the monsoon.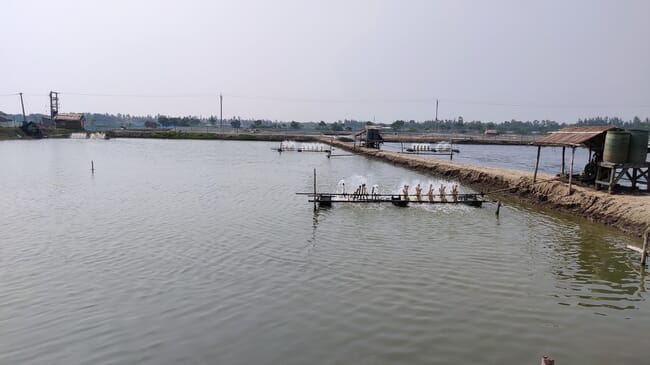 However, the nationwide lockdown - in which flights were suspended and movement of people completely banned - coincided with the state's key shrimp stocking period.

According to Aquapost News, many farmers felt that, by the time fisheries and aquaculture activities were exempted from the lockdown, it was too late, which explains why only around 5,000 of the state's 1,200 shrimp ponds are currently stocked.
"About 60 percent of ponds are not stocked due to mainly unavailability of seeds. It is certainly a huge blow to the shrimp industry in the State," Dr Manoj M Sharma, president of the Gujarat Aqua Feed Dealers Association (GAFDA), told Aquapost.
"Thanks to Golden Marine, Vaishakhi Bio-Marine, and other hatcheries. They supplied seed during the lockdown period. If normalcy is restored, then stocking may go up to 60 percent by the end of July. It means the total production will come down by approximately 16,000-18,000 tonnes this year. It will accrue a loss to the tune of nearly 700 crores rupees [70 million rupees] to the shrimp industry in the State."