During 2017 the global aquafeed firm not only increased its feed production capacity in Norway but also acquired the shrimp feed producer Alimentsa in Ecuador – helping boost production volumes by 20 percent.
"It has been a busy, but encouraging year," explains Carlos Diaz, CEO BioMar Group. "We accomplished our first full year with operations in Turkey and China, and we completed the acquisition of Alimentsa in Ecuador to complement our presence in the shrimp segment, together with our factory in Costa Rica. On top of this we initiated our factory project in Australia, started the biggest fish feed line in the world and began operations of our new LNG vessel in Norway, reinforcing our state-of-the-art technology and fleet.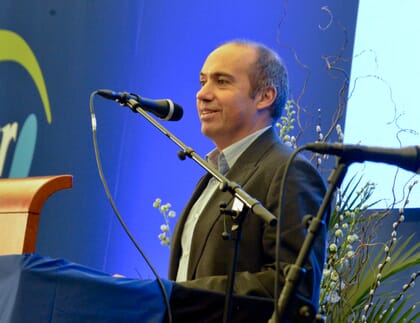 "And, finally, we started the construction of our trial facility in Ecuador to supplement the ATC network together with lots of interesting product concepts launched in our different markets. Everywhere I have seen an amazing dedication to innovating aquaculture."
The salmon sector accounted for the group's largest increase in volumes, supported by expanded production capacity, increased global biomass and favorable biological conditions. The other markets followed the upward trend in volumes and revenue with the newly established business in Turkey proving solid foothold in the market.
The group closed the year with an EBITDA of DKK 712 million and an EBIT of DKK 559 million, slightly down from 2016. However, the results from the main activities increased slightly and exceeded the recent guidance in Q3.
"I am particularly happy to see that we have reached the expected volumes Turkey, China and Ecuador. In our strategy, we outlined an ambition for growth with sustainable profits and we have now taken important steps delivering on the promise. Furthermore we have managed to bring our knowledge and experience to new aquaculture geographies, providing value to the local industries," concludes Diaz.