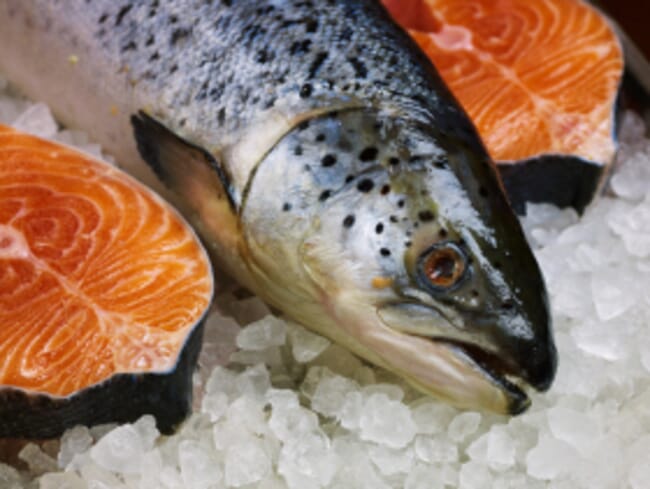 Up to 77 million farmed fish are slaughtered each year in the UK and, despite being the second most farmed animals after chickens, there is little oversight of their welfare at slaughter and no legal provisions detailing how to minimise pain for fish at the point of slaughter.
This means that animal abuse is less likely to be detected or penalised, as welfare is currently regulated by the fish farming industry itself.
The report argues that the Government must legislate to ensure that fish are stunned before slaughter and killed before regaining consciousness, that they should be killed in water or shortly after being removed from it, and that a back up stunning process must be available.
Scotland is the third biggest producer of farmed salmon in the world. The biggest, Norway, already has a law mandating the pre-slaughter stunning of farmed fish.
"The Government cares so little for fish that they don't even have proper legal protections at slaughter, the most terrifying moment in their lives," said Chris Packham, a naturalist and TV presenter.
"Fish are beautiful and interesting animals who can feel pleasure and pain. Leaving their welfare in the hands of the industry can't continue - they must get the legal protections they deserve," he added.
The Humane League UK's Forgotten Fish campaign asks the Government to include detailed slaughter regulations including stunning for fish in law. This would include regular inspections of farmed fish welfare at slaughter, as well as providing guidance on how to calibrate slaughter machines.
Furthermore, revising the law could allow for the prosecution of those producers who are found guilty of breaching welfare practices, deterring future cruelty.
This call from the Animal Welfare Committee for improved regulations around fish slaughter is not the first, as they previously published opinions in 1996 and 2014 which recommended updating the law to provide detailed stunning and slaughter requirements for farmed fish.
"The Government's own experts are calling for legal protections for farmed fish at slaughter," said Cordelia Britton, head of programs at the Humane League UK.
"This is the third time the Animal Welfare Committee has given this opinion - let it be the last. Yet it seems the UK government is not taking this seriously; the report was finalised 6 months ago and they have still not responded. To ignore this would be an inexcusable crime in a period where UK fish farming is growing. We now kill more fish than pigs, cows, sheep, turkeys, and ducks combined," she explained.
Head veterinarian for Scottish Sea Farms Ronnie Soutar has announced his support for the campaign, alongside responsible catering leaders such as the Sustainable Restaurant Association and Lussmanns.