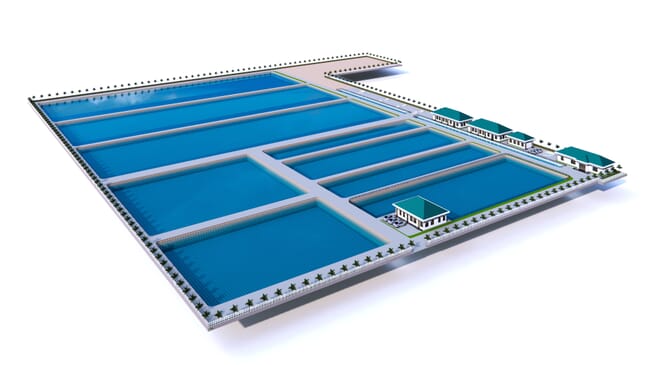 With a capacity to produce 50 million fingerlings per year in phase 1, GenoMar Genetics Vietnam says that the two new facilities "will supply the domestic market with year-round fast growing and robust tilapia fingerlings of the GenoMar brand".
"Today, 80 percent of the tilapia fingerlings are imported from China with the subsequent vulnerabilities that comes with it, including supply disruptions and biosecurity issues. Our company arrives at the right time to supply the industry with year-round, disease-free, locally produced excellent genetics," says Nguyen Van Trung, general manager of GenoMar Genetics Vietnam.
The first hatchery, located in the Tay Ninh province, is currently under construction and will deliver the first products to market in Q3, 2021. It will be equipped with modern features for optimal biosecurity and high technology systems.
"We are planning for a second hatchery in Northern Vietnam to be in operation by Q1, 2022 ahead of the peak season in 2022," says Nguyen Van Trung.
The Tay Ninh facility will bring 30 jobs to the local community and Vietnamese customers will receive technical service from the GenoMar customer support team, who will work regularly with them to optimise the genetic potential of the GenoMar fingerlings and strengthen their business success.