Called iSABreed, the three-year, NOK 8 million (£720,000) project is jointly funded by SalmoBreed and the Norwegian Research Council and will use the latest genomic techniques in a bid to understand the key genes involved in boosting ISA-resistance.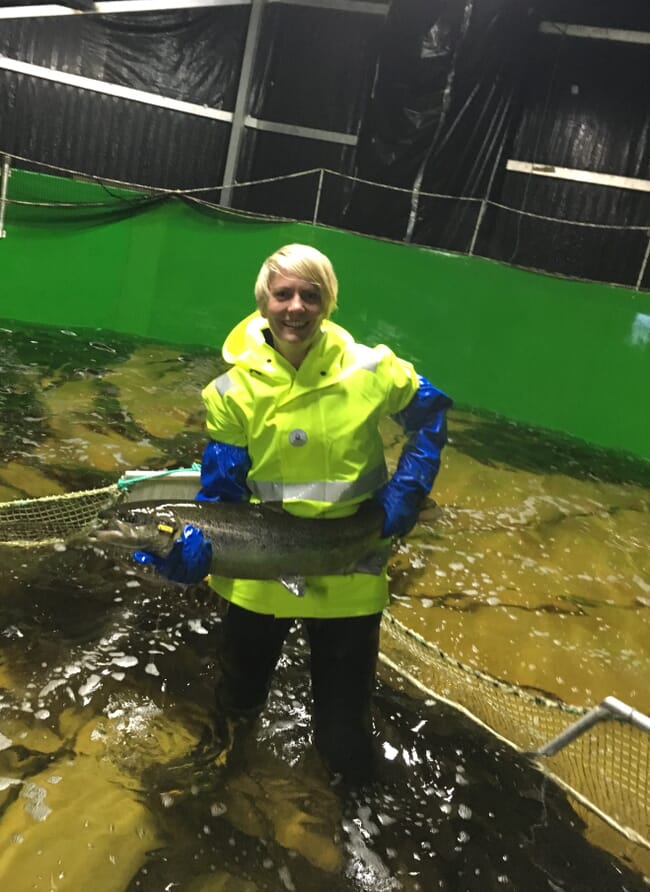 "At SalmoBreed we've had a breeding programme focusing on improving ISA survival since 2001 and have managed to increase survival by 26 percent over the four generations that have been produced through the programme so far," explains the genetics manager, Borghild Hillestad.
"However, we would like to increase the survival, as well as the phenotype quality and knowledge on ISA genetics," she adds. "Due to low to moderate heritability of ISA survival, we think we need more specialised tools. Today, the genomic analysis shows that ISA resistance is a complex trait, with potential influence of many genes. For such a polymorphic trait, we want to make our breeding programme to target the most effective genes, so we can assure that we are speeding up the rate of genetic gain for ISA robustness"
In order to improve the phenotype for ISA-resistance the initiative is going to involve a series of challenge tests.
"Two challenge tests are going to examine the survival and the viral loads on both vaccinated and unvaccinated salmon; the other challenge setups, will investigate the 'shedder capacity' of vaccinated and unvaccinated fish – in other words how efficiently they shed the virus," explains Borghild.
Importantly, she stresses, these challenge tests are going to involve two separate year classes of salmon.
"There can be a huge difference in the robustness between year classes, since we are operating with different sub-populations from the base generation" she reflects.
Timely intervention
ISA can have a huge impact both on salmon welfare and on the profitability of the industry – the disease was infamous for being the cause of the collapse of the salmon industry in Chile in 2008 – and there have been numerous, more recent, outbreaks in a number of salmon farming regions since then.
"ISA has been quite prevalent in Norway over the past few years," says Borghild, "both effecting salmon in marine sites and even land-based broodstock facilities – not only causing huge losses for those companies affected who have to slaughter all fish at sites where ISA has been identified, but also leading to long-term restrictions on the movement of the fish to and from affected areas, so it's a well-timed project."
Although ISA vaccines exist, they suffer from two problems – not least that they are not currently 100 percent efficacious - so the project also aims to investigated whether the genetic makeup of some salmon make the vaccines more effective. Another drawback is that regulations, at least in Norway, stipulate that ISA vaccines are only permitted to be used in certain areas.
"For example, it not permitted to use ISA vaccines in those parts of Norway that have been given official ISA-free status," Borghild explains.
Partners in the project include Nofima, the Norwegian Veterinary Institute, Pharmaq, and the Roslin Institute, which is based in Scotland. The latter are also partners in another new project with SalmoBreed – one that is looking into the use of gene editing to increase ISA-resistance – and Borghild hopes that there may be a bit of cross-project collaboration too.
"The groundwork for iSABreed was initiated before the gene editing project was conceived, but especially thanks to the fact we're working with Roslin on both projects I'm sure the two initiatives will help to build up each other's' knowledge of the genetic basis for ISA resistance," she reflects.