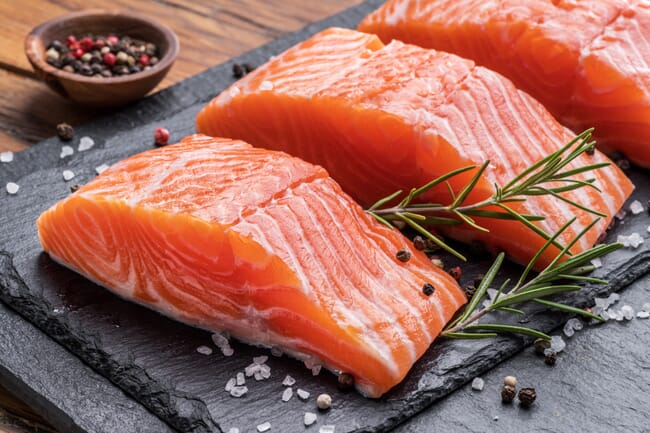 A study has concluded that vitamin D3 from animal-based foods is more effective at boosting vitamin D levels in the blood than D2, which is found in plant foods like mushrooms and added to some brands of bread, cereal and yogurts.

The three-month study, conducted in British women and published in the journal Frontiers in Immunology, also found that vitamin D3 activated genes linked with interferon activity, which is a crucial part of our immune system's defence against viruses and disease-causing bacteria.

It reported that vitamin D2 had the opposite effect and instead appeared to suppress the interferon genes.
Separately, a recent analysis by the University of Stirling's Nutritional Analytical Service collected 15 samples of farm-raised Scottish salmon, and put them through a variety of laboratory tests to assess nutrient levels.
The percentages of an adult's daily recommendation from one serving were as high as 71 per cent for vitamin D.
The study also showed salmon has 4.5 times the daily recommendation for special omega-3 fats found in marine foods, more than half our protein needs, and 42 per cent of the vitamin E recommendation.
The new figures for vitamin D and omega-3s were 7 to 8 per cent higher than in previous tests conducted in 2003 and 2020.

In response to the publication, Tavish Scott, chief executive of Salmon Scotland, said in a press release: "Scottish salmon is one of the most nutritious products that Scots can put on their plate. This latest study from Frontiers in Immunology adds to our knowledge that salmon is healthier than ever, showing that the type of vitamin D3 found in salmon can help enable a critical immune system response to bacterial and viral infections. Recent findings indicating an increase in the nutritional value of farm-raised salmon have coincided with year-on-year improvements in the way producers are rearing and feeding their stock."