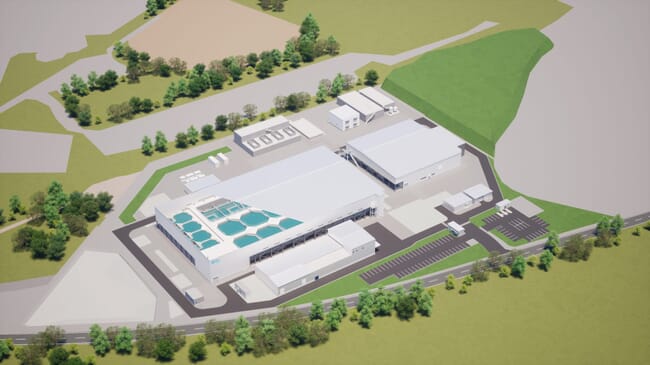 FRD Japan aims to produce 3,500 metric tonnes of rainbow trout annually from the land-based facility in the Chiba Prefecture, starting in 2027.
The company has been operating pilot plants for trout farming in Chiba and Saitama since 2018. The experimental plants have farmed more than 20 generations of fish and have demonstrated stable trout production without depending on the sea by maintaining an ideal water quality through the company's unique closed recirculation aquaculture system (RAS).
Over the five years of operating the pilot plants, FRD Japan has accumulated sufficient knowledge to now be able to launch the commercial land-based farm, both in terms of improving its proprietary closed RAS and increasing the efficiency of its farming operations.
Following the construction of this first commercial facility, the company says it aims to develop multiple land-based facilities for farming salmon with a maximum capacity of 10,000 metric tonnes per plant, mainly in Asia, including Japan.
The company will raise funds through a third-party allocation of new shares and loans using its framework for blue sustainability finance. The agreed fund total of ¥21 billion (€135.3 million) to be raised will be used for the construction of the land-based facility, as well as for working capital, research and development, and investment, including expenditures for the pilot plant currently in operation and preparations for future large-scale plant development.