The winners of the fishmeal-free feed (F3) challenge were announced in Dublin yesterday. However, a statement from IFFO, the marine ingredients organization, - while congratulating the winners - laments that: "Unfortunately, the F3 Challenge organisers have refused our offers to enter into dialogue or meet and provide up-to-date facts, instead choosing to seek publicity through a number of misleading or false statements."
IFFO rubbishes claims that marine ingredients are not sustainable by pointing to the fact that "over 45% of the global production of fishmeal and fish oil is now independently certified as being safe and environmentally responsible, including in its sourcing of raw materials, a figure that far exceeds any other source of feed ingredient".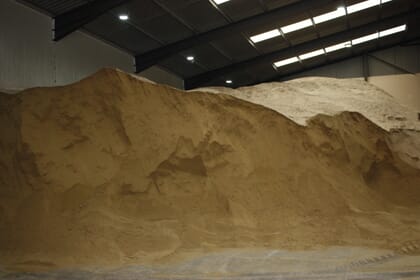 They also point to the health and welfare benefits of including fishmeal in the diets of farmed fish, as well as the high proportion of fishmeal that is sourced from offcuts of the fish processing industry – crucial benefits of using fishmeal which they say the F3 competition organisers ignore.
The IFFO statement continues: "Most farmed fish species are evolved to digest fish protein and replacement of this with terrestrial or other sources of protein can lead to fish gut inflammation and a risk of disease, potentially requiring antibiotic or other treatments, or mortality. An increasing amount (currently 35%) of fishmeal is produced from recycled by-product and waste from fish processing. Removing fish as an ingredient to feed can therefore be damaging to the health of the fish and close an environmentally friendly way of recycling waste products. When it is clear that the amount of fishmeal and fish oil is not sufficient to meet the growing demand for feed manufacture and the raw material sources for feed should be maximised, it makes little sense to exclude these valuable, responsibly sourced and highly effective ingredients.
"Fish-free feeds have been available for many years for mainly vegetarian species like tilapia and carp. It is also well known that piscivorous species like salmon and trout can be raised on vegetable-based diets, although their growth and health may be compromised. The F3 competition ignores fish health, mitigates against recycling of fish processing waste, promotes untruths and has not resulted in any true innovation. It is a great shame that those well-meaning contributors to the prize fund have been misled by this misguided campaign."