Hurtigruten, which operates a ferry service / cruise line all down the west coast of Norway has announced that it will use the waste from fish processing units, mixed with other organic waste, to generate biogas which can be used instead of the environmentally unsound heavy fuel oil favoured by most cruise ships.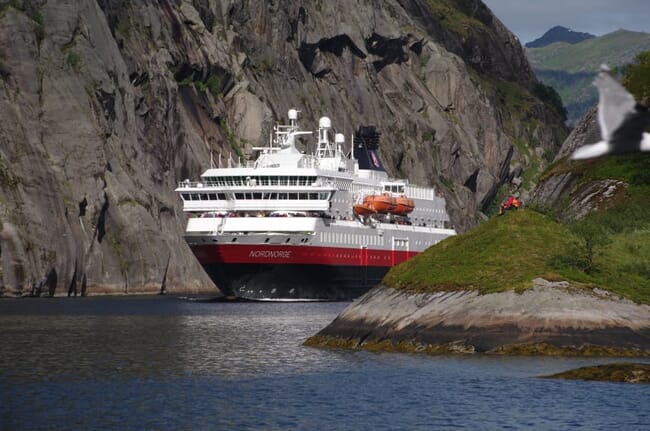 The company plans to convert at least six of its 17 vessels to operate on biogas, liquified natural gas and battery packs charged from renewable electricity sources by 2021.
Daniel Skjeldam, the chief executive of Hurtigruten, said: "While competitors are running on cheap, polluting heavy fuel oil, our ships will literally be powered by nature. Biogas is the greenest fuel in shipping, and will be a huge advantage for the environment. We would love other cruise companies to follow."
"Renewable biogas is a clean source of energy, considered the most eco-friendly fuel currently available. Biogas is already used as fuel in small parts of the transport sector, especially in buses. Northern Europe and Norway, which has large fishery and forestry sectors that produces a steady volume of organic waste, has a unique opportunity to become world leader in biogas production," he added.