Sponsor message
New 100% online training course from FishVet Group and Benchmark Knowledge Services on The Health and Welfare of Atlantic Salmon
Fish pathology picture contest: pick a winner today
The chance to vote for the best picture published in the journal of the European Association of Fish Pathologists (EAFP) is now available.
Organised by the EAFP, the contest has featured a selection of 36 of the most interesting images published in the EAFP Bulletin between 2011 and 2015. During the competition, six batches of six images were published on the EAFP's website webpage every week, during which time participants (both EAFP members and non-members alike) were able to vote for their favourite.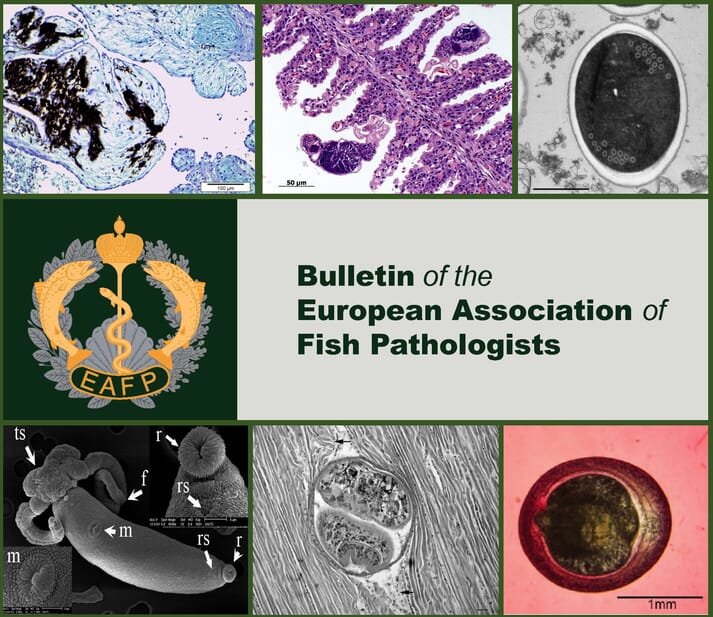 After a total of 1,101 views and 171 votes over the six-week competition period the winners of each weekly competition have now been entered into the final. The author of the winning image will be awarded with a free registration for the 19th EAFP International Conference, which is being held in Porto in September 2019.
To cast your vote for the best image please visit the EAFP's web page by 4 February.
The Health and Welfare of Atlantic Salmon course
It is vital that fish farm operatives who are responsible for farmed fish are trained in their health and welfare. This will help to ensure that fish are free from disease and suffering whilst at the same time promote good productivity and comply with legislation.
Find out more