Opening the health and welfare session at the Fifth Conference on Recirculating Aquaculture, which entered its second and final day in Sunndalsøra today, Skrudland warned salmon producers that they "shouldn't aim to be the biggest company in the world, you should aim to be the best for fish welfare".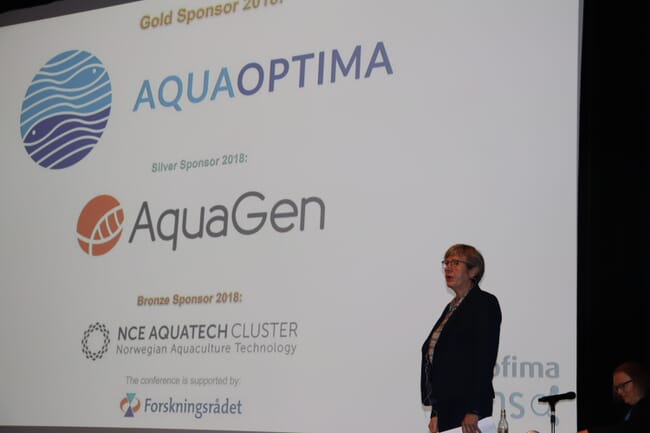 Skrudland pointed to a number of recurring defects to RAS that the authority had picked up on. These included numerous mortality incidents that could be attributed to concrete dust, causing her to ask whether facilities are always completely ready by the time the first fish are stocked? She also noted that "many times materials are used that are not compatible with fish health", causing her to conclude that "living memory in the fish farming industry is exceptionally short".
And she warned that "we are going to reject any applications for expansions [to RAS facilities] by farmers who've failed to respect fish welfare in the past."
She concluded that "while RAS solves some challenges it creates others… and poses a significant biological risk to fish welfare".
Other talks included the results of a huge range of research projects which mainly supported this conclusion, but also illustrated the amount of work being done to pinpoint issues and address key concerns.
On a positive note Arve Nilsen pointed to the reduction of lice and mortalities in the Akvafuture closed-containment system; Chris Good, from the Freshwater Institute, pointed to promising results from using peracetic acid to tackle saprolegnia in RAS; and Tom Ole Nilsen showed results that suggested post-smolts were surprisingly good at dealing with the stress tolerance rapid changes in dissolved CO2 levels in brackish water, although this could have an impact on growth.