According to Gisele Galoustain at Florida Atlantic University, the United States is the largest importer of seafood products in the world – importing 5.9 billion pounds of seafood in 2017 alone, resulting in about $14 billion of the US trade deficit. More than 50 percent of seafood consumed comes from aquaculture. Yet, less than 1 percent is produced in the US. While the US has the capacity to meet domestic demand for seafood by expanding aquaculture in federal waters and land-based recirculating systems, the warm water finfish aquaculture industry is struggling to grow and unable to fill the demand for high quality fish products.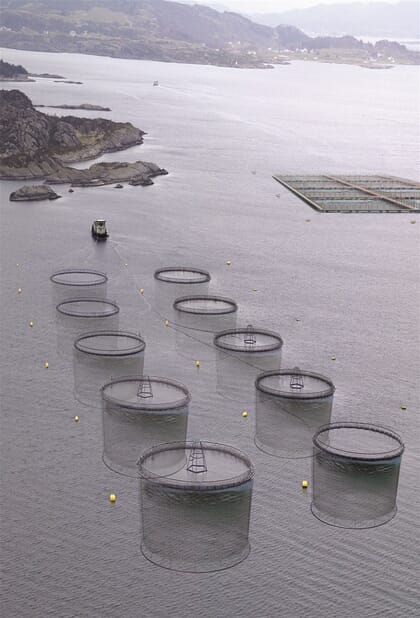 Scientists from Florida Atlantic University's Harbor Branch Oceanographic Institute, one of the university's four research pillars, will partner with future US Department of Agriculture (USDA) Agricultural Research Service (ARS) scientists to address this problem. This year, FAU's Harbor Branch has received $2.4 million from the USDA to help initiate a project that will boost the nation's aquaculture industry. As the largest importer of seafood products, expanding domestic production will reduce the nation's reliance on imports and reduce the seafood trade deficit.
This partnership will include FAU's Harbor Branch faculty who are uniquely skilled in warm water finfish research and development, and have led the way in advancing aquaculture in Florida, the US, as well as globally for more than 40 years; and the USDA-ARS' National Program for Aquaculture, whose mission is to conduct research and deliver technologies that improve domestic aquaculture production efficiency and product quality while minimising impacts on natural resources. FAU's Harbor Branch will host three new USDA scientists on their campus who have expertise in genetics, fish nutrition and health to develop novel technologies that will ensure a steady supply of warm water marine fish seedstocks optimised for commercial production.
"Expanding domestic aquaculture production through science-based use of our natural resources will provide healthy protein sources to help meet the seafood demands of a growing global population while enhancing rural economies," said Caird Rexroad, ARS national programme leader for aquaculture.
The key objective of the project is to develop year-round spawning strategies for captive broodstock and larviculture methods for seed production of marine finfish. In addition, the scientists will develop methods for genetic improvement of warm water marine finfish for optimum production efficiency. This approach will help to increase profitability and ensure environmental sustainability by producing less waste, posing less risk of disease, and using feed more efficiently.
One of the primary obstacles in expanding aquaculture is the US is the availability of juveniles needed to supply grow-out operations. Small farms and small producers have difficulty maintaining broodstock, larviculture and juvenile production because they require facilities and resources that can provide a substantial production output in order to be economical. Moreover, they need highly skilled, technically savvy personnel, which requires higher salaries. All of these challenges pose both economic and technical burdens on aquaculture producers.
"Aquaculture producers need access to seedstocks for breeding purposes that are available year-round and optimised for the production environment," said Paul Wills, PhD, project director, a research professor, and associate director for research at FAU's Harbor Branch. "We need to develop seedstocks that are bred for maximum production efficiency and have minimal impacts on the environment and native populations. Our research in genetics, fish health, nutrition, reproductive biology, and physiology will contribute to developing these seedstocks that meet these criteria."
Focused on improving market competitiveness for domestic aquaculture producers, FAU's Harbor Branch project will initially focus on Florida Pompano (Trachinotus carolinus) and Red Drum (Sciaenops ocellatus) as model species for improvement. Wills, his FAU colleagues and USDA-ARS collaborators will conduct research related to reproduction, nutrition and fish health to improve reliability and efficiency of seed stock production. The team will develop selective breeding methods for genetic improvement of warm water marine finfish for optimum production efficiency in a variety of warm water marine aquaculture systems. Broodstock and breeding programs will be a key strategy for increasing sustainable food production.
"With declining fisheries and the need to feed close to 10 billion people by 2050, it is projected that global aquaculture production will need to more than double in the next 40 years," said James Sullivan, PhD, executive director of FAU's Harbor Branch. "We are excited about the support we have received from the USDA to enable us to continue our research in aquaculture – the fastest growing sector of agriculture. This important industry is providing solutions for food needs and preserving the world's fisheries."