Regin Jacobsen, CEO of Bakkafrost since 1989, said about the deal: "Bakkafrost's journey has been characterised by delivering industry leading growth and profitability combined with a focus on shareholder value creation. The Scottish Salmon Company represents an attractive acquisition at this juncture providing exposure to the attractive and premium Scottish salmon farming region with potential for synergies and transfer of best practices. The entire Bakkafrost team is looking forward to working with the SSC management team to continue to enhance performance of the business and drive value in the years ahead."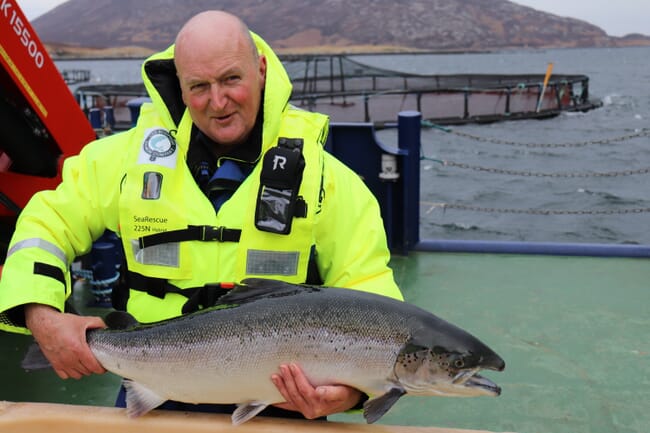 Bakkafrost believes that supplying feed to SSC, will result in "fixed cost efficiency and a net synergy of DKK 1.2 per kg feed, equating to annual synergies of approximately DKK 70mm from 2022 onwards".
They also emphasise the potential for sales cooperation as both companies "market premium salmon and brands that obtain a significantly higher price due to provenance and product differentiation.
They also plan to introduce "leaner head office structure in Scotland (through discontinuing the listed functions of SSC)".
Raising the bar
The Faroese firm – which is well known for being an industry leader in terms of performance - also plans to change the farming methods currently being applied by SSC, saying:
"Bakkafrost also believes that there is the potential for transfer of best practices including (i) secondments to stimulate identification and transfer of best practices, (ii) implementation of better farming procedures for improved cost performance, (iii) gradual consolidation of sites, (iv) mitigation of biological threats through de-licing expertise. The overall result of these actions is expected to result in larger fish improving price achievement and profitability."
Investment in hardware
Equally, they have announced plans to back up the deal with a widespread programme of investments, mirroring their own investment strategy in the Faroes.
"Bakkafrost also plans to make targeted investments to achieve the efficiencies outlined above. These include investment in a new modern recirculation plant for smolt production, replacing SSC's large number of small smolt facilities. Additionally, investments are planned to be directed towards replacing SSC's existing seawater equipment," they state.
Craig Anderson, CEO of SSC, said in a statement: "The board of SSC considers this offer to be in the best interest of all shareholders as it realises the material value that has been created after nine successive quarters of growth.
"The board initiated the independent strategic review in order to assess options to realise value and deliver future growth from the business. The review has been successful in terms of the volume and quality of the companies that have participated in the process, and has resulted in this acquisition to create a major global salmon farming business.
"I'm proud of the way the SSC team has conducted itself under my tenure, and they have all contributed to building a highly successful business that has ultimately become a compelling investment opportunity for Bakkafrost. The management team will now work closely with the new owners of the business to understand its strategic vision and implications for all SSC stakeholders."