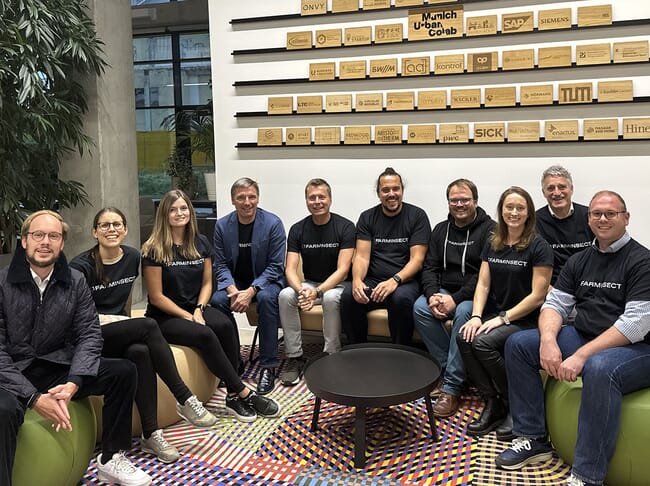 The startup's customers receive modular insect fattening systems, which they set up on site in their own operations. The founders then supply them weekly with young larvae, which are fattened with regional residues, such as husks or crop residues. This provides farmers with a more sustainable alternative source of protein for their animal feed.

Early adopters include the German fish farmer Alfred Stier, who says: "Admittedly, investing in the FarmInsect fattening system took a little courage at first. But today I am more than happy to have had the courage. Producing my own feed here on site is great, cost-saving and sustainable. And the FarmInsect team is always there when I need them. My fish quickly got used to the insect larvae - and they are thriving. Conclusion: I'm a bit proud of my system and my courage. The decision to buy has completely paid off."
The funds raised will support FarmInsect's commercial scale-up and continued development of the company's technology.
The funding round was led by Sandwater VC, with participation from Bayern Kapital, the Minderoo Foundation and the EIC fund, with additional participation from existing investors HTGF and UnternehmerTUM.
According to Sandwater: "Insects represent a more sustainable and less CO2 intensive protein alternative for animal feed, providing circular use of local waste streams and minimising deforestation and overfishing related to traditional soy and fishmeal. FarmInsect customers benefit from up to 30 percent savings on feed costs, more circular use of organic waste streams, and additional revenue sources from fertiliser, biogas and sale of larvae to third party processors.