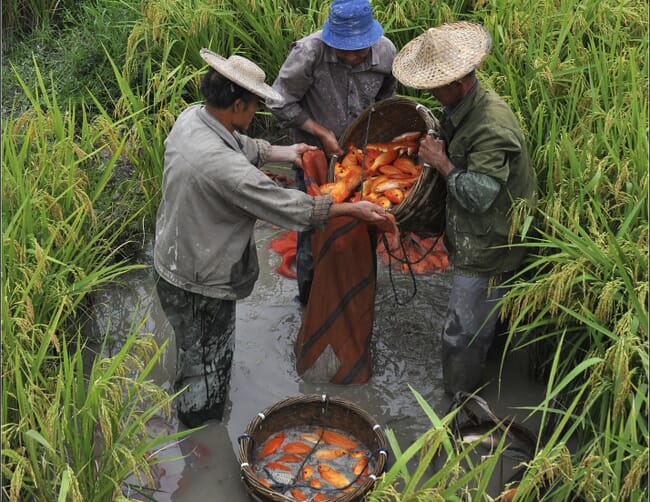 These reviews provide up-to-date information on the status and trends of the aquaculture sector, at regional and global levels, developed from national, regional and global datasets, supplemented with expert opinion and literature review.
Presentations will be provided by regional review authors to highlight key messages emerging from the reviews. Panel discussion with invited experts, including from FAO and partners, will provide additional perspective on important topics, and a question and answer session will capture comments from participants to be considered during the finalisation of the reviews.
Anyone interested in the regional and global development of sustainable aquaculture is welcome, including government representatives, regional organisations, policy-makers, aquaculture farmers and other aquaculture value chain actors, investors, civil society organizations, and research and training institutions.
Global Conference on Aquaculture Millennium +20
Recognising the critical importance of aquaculture to meet the projected gap between supply and demand of fish, and the need to exchange and discuss reliable information to further enhance its contribution to sustainable development, FAO, at the request of its members, is collaborating with the Network of Aquaculture Centres in Asia-Pacific and the Ministry of Agriculture and Rural Affairs of the People's Republic of China, to organise the Global Conference on Aquaculture Millennium + 20, from 22–27 September 2021, in Shanghai. Note that the dates of the GCA were postponed due to the Covid-19 pandemic.
Farmed fish and plants have been contributing for a long time to healthy diets, poverty alleviation and rural development, but it is only recently that aquaculture has grown to be the leading source of aquatic food. Aquaculture's contribution to food production is expected to meet the expanding dietary demands of all people, while also meeting the food security needs of the poorest. As such, aquaculture's role in the global food system becomes increasingly relevant as the world community strives to achieve the UN's Sustainable Development Goals.
Aquatic food is considered very important for a nutritious, healthy and balanced diet, complete with essential micronutrients, especially for mothers and children. Increasing production alone is not enough, however, and thus enhancing training and capacity, and linking production to regional and global markets through value chain development is required. Addressing hazardous work in the sector and supporting business opportunities for everyone, including youth and women, is essential to maximise the contribution of aquaculture to decent employment, livelihood generation and poverty eradication. Currently, aquaculture employs at least 26 million workers in production alone, in addition to millions of jobs generated in input supply chains, food/fish processing, distribution and trade and retail. Overall, the contribution of aquaculture to food system transformation can be significant.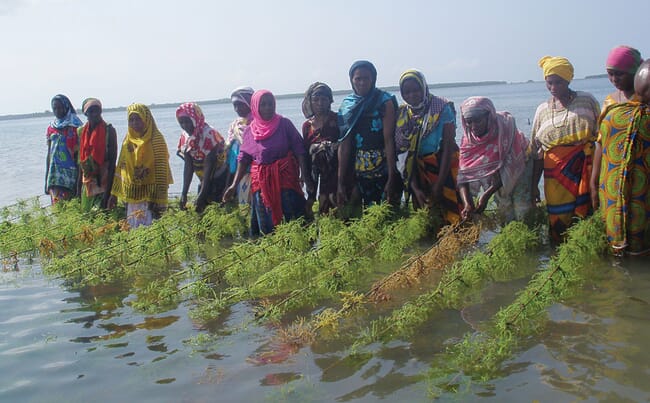 Feeding an expected global population of 9 billion by 2050 with nutritious food is a daunting challenge that is engaging hundreds of millions of farmers, food processors, traders, researchers, technical experts and leaders the world over. Yet, to realise the maximum contributions of the sector towards achieving the targets set by the Sustainable Development Goals and Agenda 2030, coordinated and accelerated actions are required; the Global Conference on Aquaculture 2020 was envisaged to help address this need. Under the overall theme "Aquaculture for Food and Sustainable Development", the GCA is the fourth in a series of development-oriented conferences that have shaped global aquaculture.
GCA Millennium +20 will specifically i) review status, trends and emerging issues in aquaculture development; ii) identify opportunities and challenges in aquaculture and its contributions to sustainable development; iii) evaluate the progress of aquaculture development in light of previously recommended strategies and policies at regional and global level; and iv) build consensus on priorities and actions needed for advancing aquaculture as a global, sustainable and competitive food production sector.
Webinar registration
Separate registration is required for each session, using the links below.
Session dates and times (all times in Central European Time CET)

Monday

26 October

Session 1

10:00 - 11:00

Regional Review of Aquaculture in Asia and the Pacific

[Register]

Session 2

13:00 - 14:00

Regional Review of Aquaculture in Europe

[Register]

Tuesday

27 October

Session 3

13:00 - 14:00

Regional Review of Aquaculture in North Africa and the Near East

[Register]

Session 4

16:00 - 17:00

Regional Review of Aquaculture in North America

[Register]

Wednesday

28 October

Session 5

13:00 - 14:00

Regional Review of Aquaculture in Sub Saharan Africa

[Register]

Session 6

16:00 - 17:00

Regional Review of Aquaculture in Latin America and the Caribbean

[Register]

Thursday

29 October

Session 7

13:00 - 14:30

Presentation of The State of World Aquaculture 2020

[Register]
Additional details about the webinars can be found here: www.fao.org/fishery/nems/41262/en.
For more information on the GCA, please see www.aquaculture2020.org. Any questions can be directed to GCA@FAO.org