EU authorises Me-Pro for use in aquafeeds
A recently developed high protein product, Prairie AquaTech's Me-Pro, is now authorised to be sold as an ingredient for aquafeeds in Europe.
Me-Pro was developed in the United States at Prairie AquaTech's R&D facility in South Dakota. It is derived from non-GMO soybean meal that has been enhanced using a non-GMO, food-grade microbe (Aureobasidium pullulans), which consumes sugars and processes soy proteins to increase the digestible protein level to 70 percent.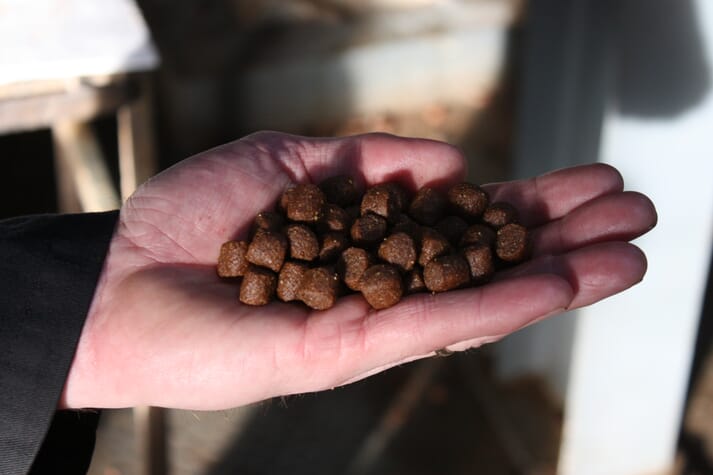 It is being marketed as a feed ingredient for all species of fish and shrimp. Due to the low phytate levels and the fact that 90 percent of the phosphorous it does contain is digestible in fish, inclusion of Me-Pro reduces the amount of phosphorus discharged into the water via fish waste. The company currently has the capacity to produce 30,000 tonnes of the ingredient per year, with the potential to increase this to 45,000 tonnes at their existing facility.
"Me-Pro is important for the European aquaculture industry," stated Prairie AquaTech CEO Mark Luecke. "The vision for developing Me-Pro was built upon three fundamental values that apply to successful feed ingredients: responsible sourcing, high performance and positive impact on the environment. It's really great news that we are now able to bring Me-Pro to European fish and shrimp farmers and feed mills."